Are you seeking available scholarships to apply for? If you're an undergraduate student in Nigeria seeking financial assistance to pursue your dreams of higher education, there are several scholarships you should consider applying for. These scholarships cater to various academic disciplines and aim to empower deserving students to achieve their academic and career goals while contributing to the nation's growth and development.
What Is a Scholarship?
A scholarship is a financial award or grant given to students to support their education and academic pursuits. Scholarships are typically offered by various organizations, institutions, governments, corporations, foundations, or individuals with the aim of encouraging and recognizing academic excellence, talent, achievements, and potential in students.
Scholarships can cover various educational expenses, including tuition fees, books, accommodation, and other educational costs, depending on the scholarship's terms and conditions. They are available for different educational levels, such as undergraduate, postgraduate, and doctoral studies.
Who is Eligible for a Scholarship?
Anyone can be eligible for a scholarship depending on the specific scholarship program and the organization or institution offering it. Meanwhile, there are common factors that often determine a student's eligibility for a scholarship. Below are common eligibility factors:
Academic Achievement: Merit-based scholarships call for a specific standard of scholarly achievement.
Field of Study: Scholarships may target specific fields of study or disciplines.
Financial Need: Need-based scholarships are awarded to students with demonstrated financial need.
Citizenship or Nationality: Some scholarships are limited to citizens or residents of specific countries or regions.
Age and Grade Level: Certain scholarships have age or grade level restrictions.
Extracurricular Activities: Scholarships consider involvement in extracurriculars, community service, and leadership roles.
Essay or Personal Statement: Some scholarships require applicants to submit an essay or personal statement.
Letters of Recommendation: This may be required for several scholarships.
Specific Demographics: Scholarships support underrepresented groups, such as minorities or women in STEM, and students with disabilities.
Academic Institution: Some scholarships are exclusive to students attending specific universities.
What Are the Scholarships to Apply for as an Undergraduate in Nigeria?
1. Federal Government Scholarship Awards for Students in Nigeria
The Federal Government Scholarship Awards is one of the scholarships to apply for as it presents a golden opportunity for Nigerian students to study locally or explore international universities. The scholarship supports a wide range of academic disciplines, empowering students with financial aid to become skilled professionals and contribute to the nation's progress. To apply, visit the Federal Ministry of Education's website www.education.gov.ng
2. Nigerian National Petroleum Corporation (NNPC)/Total Undergraduate Scholarships
For students passionate about science and technology, the NNPC/Total Undergraduate Scholarships can be a game-changer. The scholarship targets undergraduates from oil-producing regions, aiming to empower future professionals who can make a significant impact in the energy sector and beyond. Visit https://scholarships.totalcsredu.com/ to apply.
3. MTN Foundation Scholarship Scheme
As technology becomes increasingly important, the MTN Foundation Scholarship Scheme nurtures bright minds in science and technology-related fields. If you're pursuing an undergraduate degree in these disciplines, this scholarship can ease your financial burden and let you focus on your academic and career aspirations. Eligible candidates should visit their website visit www.mtn.ng/scholarships
4. Shell Nigeria University Scholarship Scheme
If you're a student from one of Shell Nigeria's host communities, the Shell Nigeria University Scholarship Scheme is tailored for you. This scholarship opens doors to quality education and a bright future, investing in local talents and contributing to community growth. Click the link to apply https://www.spdc-jv-scholarship.shell.com/
5. Agbami Scholarship (sponsored by Chevron)
The Agbami Scholarship, sponsored by Chevron and its partners, supports aspiring healthcare and engineering professionals in Nigeria. This scholarship provides the financial boost needed to achieve academic aspirations and make a difference in critical fields. If you are interested visit http://scholastica.ng/schemes/agbami
6. NNPC/Addax Petroleum Scholarship Scheme
The NNPC/Addax Petroleum Scholarship Scheme is an opportunity for Nigerian students interested in engineering, geosciences, and related courses. The scholarship provides financial assistance and developmental opportunities to succeed in chosen careers.
7. PTDF Scholarship Scheme (Petroleum Technology Development Fund)
The PTDF Scholarship Scheme aims to nurture the next generation of leaders in Nigeria's oil and gas industry. Undergraduates studying relevant courses can access world-class education and hands-on training through this scholarship. To apply for the scholarship, visit www.scholastica.ng and follow the instructions.
8. Nigerian Women Association of Georgia Scholarship (NWAG)
The NWAG Scholarship is specifically for female undergraduates across Nigeria, promoting gender equality and empowering women to pursue their dreams. Interested applicant should visit www.nwag.org
9. Jim Ovia Scholarship Foundation
The Jim Ovia Scholarship Foundation supports Nigerian undergraduates with academic excellence but financial constraints, unlocking opportunities for a brighter future. Intereseted applicant should visit https://www.jimoviafoundation.org/application-guide
10. NLNG Undergraduate Scholarship Scheme
For Nigerian undergraduates with big dreams and academic prowess, the NLNG Undergraduate Scholarship Scheme provides financial aid and support to empower future leaders. Interested applicant should follow this link to start the application process http://www.nigerialng.com/nignlng/home.aspx
11. Chevron Nigeria Limited JV Scholarship
The Chevron Nigeria Limited JV Scholarship invests in qualified Nigerian undergraduates to drive innovation and progress in various fields. Visit www.scholastica.ng and click on Register to create an account, activate your account via your email and return to www.scholastica.ng to complete your user profile. Ensure you click 2023 NNPC/CHEVRON JV National University Scholarship to open scholarship page.
12. Nigerian Agip Oil Company Undergraduate Scholarship (NAOC)
The NAOC Undergraduate Scholarship offers hope for Nigerian students with exceptional academic potential, providing financial support for a brighter future. To apply, go to Scholastica.ng, if you don't already have an account, create and account and complete the registration.
13. Federal Scholarship Board Bilateral Education Agreement (BEA) Awards
The BEA Awards enable Nigerian undergraduates to study abroad in partner countries, encouraging cultural exchange and intellectual growth.
14. David Oyedepo Foundation Undergraduate Scholarships
The David Oyedepo Foundation offers full-tuition scholarships to academically gifted and economically disadvantaged Nigerian students, empowering future leaders.
15. Gani Fawehinmi Scholarship Awards
In memory of Chief Gani Fawehinmi, the scholarship supports Nigerian undergraduates with financial constraints, promoting education and social justice.
16. Lagos State Scholarship Board (for Lagos State indigenes)
The Lagos State Scholarship Board caters to the educational needs of bright and deserving students from Lagos State, encouraging academic excellence. Vist the board's  website to apply  https:// lagosscholarship.org/apply-now/
 17. Commonwealth Scholarships for Nigerian Students
The Commonwealth Scholarships offer Nigerian students the chance to pursue undergraduate degrees in other Commonwealth countries, fostering a global community of scholars dedicated to positive change.
18. Mobil Nigeria Undergraduate National Scholarship Programme
Mobil Producing Nigeria grants scholarships to deserving undergraduates in Nigerian universities, supporting qualified students regardless of their state of origin.
19. Nigerian Government Scholarships at Home and Abroad
The Nigerian Government provides various scholarships to deserving undergraduates within the country and abroad, investing in education to drive Nigeria's development. Interested applicant should apply here
20. Overseas Postgraduate and Undergraduate Scholarship Scheme
The PTDF Overseas Scholarship Scheme is a prestigious opportunity for Nigerian undergraduates to study abroad and gain exposure to international best practices, developing future leaders in various fields.
Conclusion
These scholarships present incredible opportunities for Nigerian undergraduates to achieve their academic dreams and reach their full potential. Whichever one interest you, look out for the eligibility requirements and to apply to as many as you can. Don't miss out on these life-changing opportunities – apply for the scholarships that align with your aspirations and kickstart your journey toward a brighter future!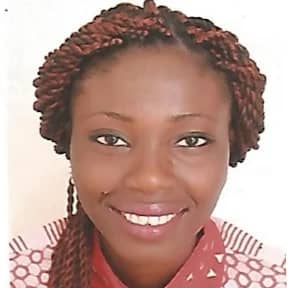 An SEO Content Creator, Youth Influencer, and Transformational Speaker who is Passionate About Changing Lives.