For any African student currently engaged in undergraduate or postgraduate studies at an accredited global institution, the African Liberty Essay Contest 2023 serves as an ideal opportunity to articulate one's thoughts on a significant social issue. This year's theme focuses on "Pathways to Protecting Free Speech in Africa: Opportunities for New Approaches to an Old Problem," inviting students to contribute thought-provoking essays on this crucial subject.
African Liberty Essay Contest 2023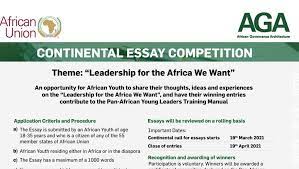 | | |
| --- | --- |
| 🌍 Sponsor | African Liberty, a project initially by the Cato Institute and IMANI Africa, is now part of the Atlas Network. |
| 🎯 Topic | "Pathways to Protecting Free Speech in Africa: Opportunities for New Approaches to an Old Problem." |
| 🎓 Eligibility | African descent, enrolled in or recently completed an undergraduate or graduate program worldwide. |
| 📝 Guidelines | English language, original content, no footnotes or citations, specific and solution-oriented arguments. |
| 🏆 Prizes | Cash prizes ranging from $100 to $500; top 5 entries published on various platforms. |
| ⏳ Deadline | Not specified, but the contest is for the year 2023. |
| 🌐 Outreach | Promotes individual freedom, peace, and prosperity in Africa. |
| 🛠️ Skills | Focus on training in professional critical writing and kick-starting careers in journalism and public policy. |
Background: African Liberty's Mission and History
Founded in 2007 as an initiative by the Cato Institute, IMANI Africa, and subsequently the Atlas Network, African Liberty aspires to promote individual freedom, peace, and prosperity across the African continent. By fostering an atmosphere conducive to civil discourse on a myriad of issues—including social, legal, economic, and global topics—the platform enables young African advocates of freedom to gain professional critical writing skills. Through partnerships with Africa-centric think tanks and media outlets, African Liberty aims to propel these emerging voices into careers in journalism and public policy.
Prize Incentives: What Stands to be Gained?
Monetary Awards
The competition offers an array of cash prizes:
The winner will receive a $500 cash prize.
The first runner-up will secure a $300 cash prize.
The second runner-up will take home a $200 cash prize.
Additionally, the third and fourth runners-up will each receive $100.
Publishing Opportunities
Furthermore, the top five essays will gain exposure by being published on the African Liberty and Students For Liberty platforms.
Eligibility Criteria: Who is Qualified to Apply?
Nationality Requirements
Applicants must possess the nationality of an African nation, thereby confirming their African descent.
Educational Standing
Candidates must either be currently enrolled in an accredited university, either within Africa or globally or have completed their degree not more than three years prior to the application deadline.
Guidelines for Submissions: Quality, Not Quantity
Language and Formatting
Entries should predominantly be in English, with any non-English terms italicized. Adherence to a 12-point Times New Roman font with justified alignment is required.
Originality and Citations
The essay must be an original piece of work. Use of footnotes or citations is not permitted, and quotations should be used sparingly.
Specificity and Solution-Orientation
Essays should demonstrate a solution-oriented approach, providing specific arguments and recommendations. Unique perspectives are highly encouraged.
Application Process: How to Submit Your Entry
Entries should be submitted as PDFs, with the writer's name and email address clearly indicated on the first page. Applicants are invited to submit their essays through this submission link.
For further details on the contest, prospective applicants may visit the official African Liberty Essay Contest page.
The African Liberty Essay Contest 2023 provides a sterling opportunity for young Africans to engage intellectually with the challenges and solutions pertaining to free speech in Africa. With attractive cash prizes and the chance for widespread publication of their essays, participants stand to not only win rewards but also contribute positively to critical discussions affecting the continent.
I hope you find this article helpful.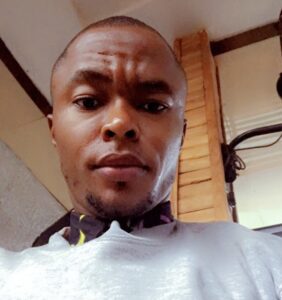 Based in Nigeria's Enugu, I'm a student crafting captivating tales as a writer and igniting sparks as a Motivational Speaker.