With the entertainment industry undergoing massive disruption, it could be a great time to get in on the action with an online game design degree.
Computer gaming includes mobile gaming apps, social media platforms, and laptop and console video games that are changing the entertainment landscape. Video games are also becoming platforms for competitions, which have their own entertainment value.
Computer games evolve quickly in a highly dynamic field and integrate a range of technical and specialized computer programming and graphic design skills. As a result, the computer gaming industry offers you many different types of rewarding job possibilities.
Online Game Design Degrees
Game design and development rely on the contributions of teams of creators and developers with various skills and backgrounds—such as graphic design, digital animation, web design, or software development.
Numerous degree pathways can help qualify you for jobs in the field. Select the program that most interests you to jump to that section of the guide:
Game Design
Game Development
Computer Animation
Computer Science
Regardless of the specialty you select, you will still receive a strong foundation in game design and related courses.
Bachelor's in Game Design Online
Before game developers can start building a game, game designers are responsible for many stages of pre-production work.
As a game designer, you would need to either identify or spawn a basic game concept. This might mean inventing a game concept or building off of another piece of intellectual property or a cultural, social, or historical theme.
Although it's a very early stage of game production work, game design is critical for companies that want their games to have engaging narrative dimensions and story elements. Once an initial concept is defined, all the different parts of the game design have to be elaborated.
These design elements include settings, color palettes, and graphic models as well as characters, target audiences, game objectives, and game mechanics related to human interaction in game dynamics and automated functions.
Designers have to consider all of these factors when creating templates for how a game will look and feel and for giving expression to a unique game brand with consistent aesthetics.
While some people might leverage a background in graphic design or art to find a way into the field, it helps to also have an understanding of digital execution. An online bachelor's in game design can provide you with much more industry-specific training in these diverse and overlapping aspects of game design.
Bachelor's in Game Development Online
Once pre-production design work is in place, collaborative teams go to work on a number of development tasks.
If you choose to get a traditional or online bachelor's in game development, your concentration and coursework will likely involve more advanced technical software and engineering courses than a design-focused degree program.
As a game developer, you would work off of pre-production design templates and use your learned skills in coding, programming, 3D modeling, machine automation, and user-interface functionality to bring the designers' concepts to life.
Game developers also have to "encode" action elements and game mechanics and figure out how to level action. This involves calibrating levels of difficulty (for solo play) and balancing and integrating networked play, collaborative play, or competitive gaming options.
Some areas of game development programming will involve lots of graphic design and illustration skills, and others will require more computer coding or engineering skills. Some development work is for mobile game apps while other work is for more or less elaborate animated or video-based PC or console games.
Bachelor's in Computer Animation Online
A degree in computer animation should give you a focus on advanced animation design concepts, animation shaping programs and tools, and animation production skills.
As a specialized computer animator, your role will likely be at the intersection of software programming and design production. In other words, you'll be responsible for turning game design elements into moving and living game components and game characters.
You'll likely learn how to design automated and AI-driven animation functions as well as animation features driven by human interactions. You'll also learn about concepts related to graphic design in order to understand all the aesthetic dimensions of animation work.
In order to help all of the game components and mechanics work effectively, you may also learn how animation designs support the calibration of gaming levels.
Bachelor's in Computer Science Online
It's probably no surprise that computer science expertise is foundational to the whole digital gaming enterprise.
Whether in terms of network architectures, processing speeds, memory chips, technical support documents, display hardware, data processing, or audio-visual engineering, the computer gaming industry certainly needs people with computer science credentials.
With a bachelor's in computer science, you should gain expertise in advanced computer software and computer engineering, which are crucial to many facets of this high-tech entertainment industry.
The kinds of concentrations you're likely to find include software programming, systems network design and architecture, web design, data processing and security, hardware engineering, and machine learning.
The post-production stages of computer game development also require skilled computer scientists. You may help test and troubleshoot beta versions of computer games or help engineer software "patches."
Since new game releases reach a wider audience, game distributors also need growing ranks of capable and client-oriented support specialists and technical writers.
Game Design and Development Careers
Depending on your concentration, there are a variety of positions to choose from all throughout the game design and development process.
Before a game can be licensed and developed, an initial concept must be identified and given shape. For more elaborate video games, this may involve buying up existing intellectual property rights or engaging a creative team in original design work.
Once a basic creative concept is in place, people with specialized and technical game design skills are needed to translate the concept into a more detailed development blueprint.
This pre-production stage of work requires graphic designers and computer animators as well as input from trained computer scientists. Once a fully fleshed-out conceptual and technical design template is in place, the production stage itself gets into full swing.
The production work requires contributions from web design engineers, input from pre-production graphic designers and artists, and computer animation specialists. Computer scientists with IT skills related to consoles, social media, mobile apps, or cloud-based networks are also needed.
According to the Bureau of Labor Statistics, jobs directly related to game development—such as software programmer or multimedia artist, or animator—pay over $70,000 on average.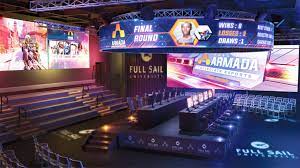 | | |
| --- | --- |
| Careers | Annual Median Salaries |
| Computer Hardware Engineer | $119,560 |
| Computer Network Architect | $116,780 |
| Software Developer | $110,140 |
| Art Director | $97,270 |
| Computer Programmer | $89,190 |
| Multimedia Artists or Animators | $77,700 |
| Web Developer | $77,200 |
| Technical Writer | $74,650 |
| Graphic Designer | $53,380 |
| Desktop Publisher | $47,560 |
There's also a need for technically trained project leaders who can help keep all the team members working in sync. As a project leader, you would also oversee budgets and timelines and deal with project roadblocks.
When it comes to working in the game development field, you should be prepared to bring strong teamwork and collaboration skills to the table, but you should also have the ability to work independently and meet deadlines.
Getting a bachelor's degree from one of the online game design schools may be a great way to launch your career in this fascinating and fast-growing segment of the digital entertainment industry.
Game Design Curriculum & Courses
If you choose to pursue your online bachelor's degree in game design, you will most likely find these types of online game design courses in a program's curriculum:
Introduction to Digital Games: This course introduces you to game-making concepts and design fundamentals and gives you an overview of the commercial and social dynamics of the computer game industry.
Art and Graphics Design: You'll learn core esthetic principles and illustration methods with a focus on game design branding, styling, and ender-user experiences.
Virtual Game Set Design: You'll learn about the concepts that designers use to create dynamic, interactive, and esthetically appealing virtual environments.
Scripting: This course gives you an opportunity to learn about coding and programming structures, letting you take a stab at building out prescribed game design frameworks.
Game Architectures: You'll learn about game engines or game software architectures that can speed up game development work.
Animation Art and Design: You'll learn about basic and advanced animation techniques and design tools, including modeling styles and methods for PC, mobile, and console game applications.
Gaming and IT Networking: You'll learn about networked gaming systems for collaborative and competitive play between individuals or teams, and you'll also learn about leveling and user-interface architectures.
Game Functions: This course provides advanced insights into the operational features and functionalities in game design, driven by both human interactions and machine automation.
Platform Specifications: Get specialized training on technical specifications and gaming interfaces for different IT platforms, such as mobile games apps vs. console games.
Advanced Animation and Design: This course provides insights into advanced artistic and creative gaming design and animation techniques, including 2D and 3D modeling and animation.
Online game development programs often include coursework on computer science education with a strong design and animation component that's tailored to specific jobs in the game industry.
Admissions Requirements
When applying to online colleges for game design, you should find the requirements similar to those of most computer science degree programs.
Typical admissions requirements will include:
A high school diploma or equivalent
A satisfactory GPA
SAT or ACT scores, if required
Some requirements will vary by school or by program, so you may want to get more detailed information on school and program requirements from the schools you're most interested in.
Accreditation
Since game design degrees are somewhat newer, you may want to take extra care in verifying that the school and program you're considering are regionally accredited.
Accreditation is awarded to schools as evidence of academic quality. It helps ensure that your online degree program meets recognized standards and is respected by higher education institutions and prospective employers.
A recognized accrediting organization, such as the Council on Higher Education Accreditation (CHEA), can provide you with more information about the accreditation process and help you identify accredited programs.
Financial Aid and Scholarships
If you think you'll need help paying for school tuition and fees, you're not alone. State and federal student loan programs, private lending, and need-based or merit-based scholarship programs are probably the most common forms of financial aid available to those who qualify.
Work-study programs are another form of aid and may help qualifying students find convenient part-time jobs on or off campus. If you're working in the computer field, you may want to inquire about employer-based financial aid.
For most kinds of need-based assistance, eligibility will be based on data you submit on your Free Application for Federal Student Aid (FAFSA).
What Can You Do with a Game Design and Development Degree?
By opting to consider online video game design schools instead of a traditional computer science program, you may get a leg up in the competitive field of game design.
With your bachelor's degree in game design and development, you may qualify for jobs in computer and video design and animation work. You might also find work in various stages of game design and development, depending on your technical concentration.
You should be able to use your learned skills in other fields as well, such as web design, technical writing, digital advertising and communications, and other digital media communications and entertainment jobs. You may also qualify for IT support roles.
As you can see, there may be a number of positions for you to choose from if you earn your degree from one of the online colleges for game design.
What Does a Game Designer Do?
Most work in the game design and development field involves designing or coding game software or helping with the development of a mobile gaming app.
If you are a game designer with strong animation and graphic skills, you may develop design concepts that guide development work. Design concepts include graphic design themes and modeling as well as basic game mechanic concepts. These form the game design blueprints that developers use.
Some game designers and developers will focus on the action mechanics and interactivity functions in games and game automation. Since all of this work requires software platforms, software design, programming structures, and lots of coding work, there's a need for this kind of work too.
If you are interested in late-stage production, you may find yourself carrying out final animation or video production work or helping with game testing, game upgrades, and game extensions.
How Much Does a Game Designer Make a Year?
According to the Bureau of Labor Statistics, a video game designer makes between $49,000 and $107,000 a year. Salaries vary, of course, depending on your background and technical specialization as well as the size and revenues of the gaming company.
With an online game design degree and some on-the-job experience, you may qualify for rewarding and well-paid positions leading development or design teams and managing projects.
What Are the Best Online Game Development Schools?
The best online game design or game development program for you is the one that best fits your personal needs and goals. Some factors you may consider include programs' scheduling flexibility as well as their offered coursework, ensuring that they offer your preferred concentration.
Some game schools may have faculty with more industry experience or may participate in industry networks and partnerships that can improve course offerings, enhance course relevance, or support school-to-career pipelines.
You may also want to keep in mind that regionally accredited schools and programs are recognized and often respected by employers and other institutions.
What's the Difference Between Game Design vs. Game Development?
Game design and game development are used interchangeably in some contexts. More commonly, game design designates pre-production game development.
Game design is about establishing an original game concept and idea. Other stages in pre-production design include detailing key game mechanics and building out prototype design templates and design modeling. Game development refers to the programming, coding, and animation work that gives life to the design concepts and models.
Game development work means programming the game mechanics and game environment. It also includes encoding graphic design elements or video animation components as well as automated and user interface functions.
I Want to Be a Game Programmer. What Should I Learn?
If you want to work in game development as a programmer, it would help to learn about coding for gaming software, game engines, and graphics as well as coding methods for mobile apps.
Depending on the type of game and its complexity, programming specializations can include AI programming, graphics programming, network programming, physics programming, and the creation of adjunct program structures and tools that help speed up other programming jobs.
A bachelor's degree in programming or software development, as well as knowledge of digital multimedia programming, could help you start your career as a game programmer.
How Hard Is It to Become a Game Designer?
You'll likely find that the most rewarding jobs can be competitive, even for well-qualified individuals.
This means you may have to work on smaller projects or for a startup in order to get closer to the game design job you're most interested in. The good news is that the gaming industry is still growing fast and requires very specialized skills.
Game design schools online can provide targeted training that helps you get started on your path to becoming a game designer. Aptitudes for networking, collaboration, and problem-solving should also help you succeed.
Can You Tell Me How to Get into Game Development?
If you are wondering how to get started in game development, you may consider acquiring a foundation in computer science, computer animation, and software coding and development.
Advanced digital graphic design, animation, and video skills are usually in high demand in the computer gaming industry. You may want to get started by earning a bachelor's degree in computer science with a concentration in software development, graphic design, and digital animation.
The best online game development schools offer degree programs that are often highly tailored for helping graduates get careers in game development.
Can You Tell Me How to Become a Game Designer?
In most cases, the degree you need to be a game designer is a bachelor's degree. You may choose to pursue a bachelor's in software development, a bachelor's in digital graphics and animation, or a degree specifically designed for the gaming field, such as a bachelor's in game design or development.
Positions with large game design companies may offer options for remote work, but entry-level jobs might also require working onsite and may be limited to certain geographic regions.
Getting a bachelor's degree in game design from an online game design school may offer flexible study options, competitive tuition rates, and course concentrations closely aligned with your job interests.
What Is the Best Major for Video Game Design?
The best major for you depends on your personal interests and goals. Remember that game design may be a little less technical and involve more background in gaming dynamics, graphics illustration, gamer psychology, and narrative frameworks.
Game development, on the other hand, includes engineering and coding work as well as digital animation expertise.
Depending on your interests, you could major in game design, game development, or computer science. Regardless of what major you pursue, you can always compare prospective programs' course offerings, and maybe even faculty, to help you choose a degree program.
What Degrees Do Game Developers Need?
You can join the field with a bachelor's in game design, game development, or computer science.
Beyond that, it mostly depends on what aspects of design or development you want to focus on. You may be interested in programming automated features and action dynamics in a game, or you may want a role in video production or digital animation.
Game design and development require contributions and collaboration between many specialized concentrations in computer design.
Is a Game Design Degree Worth it?
Yes, a bachelor's degree in game design is worth it for many students. Common game design and development careers include multimedia artist and animator, graphic designer, software developer, and computer network architect. Your career in game design or development may also open doors to a broader, fast-growing digital economy.
5G innovations should only accelerate opportunities for video and animation streams in social media, entertainment, education, and advertising. The gaming industry is only one big disruptor among many that will require skilled graphic designers, software developers, and multimedia artists and animators.
READ ALSO: THE UNIVERSITY OF HAWAII SCHOLARSHIP IN THE USA
Universities Offering Online Bachelor's in Game Design Degree Programs
Methodology: The following school list is in alphabetical order. To be included, a college or university must be regionally accredited and offer degree programs online or in a hybrid format.
Academy of Art University's Bachelor of Fine Arts in Game Development is a comprehensive fine arts degree with a focus on all aspects of video game production.
Students will learn about animation, 3D modeling, lighting, game engine technology, and pre-production and post-production environments. Students will also work collaboratively on projects.
Academy of Art University is accredited by the WASC Senior College and University Commission.
The Bachelor of Science in Game Software Development program at Baker College is a 120-credit program, including 30 general education credits and 90 major-specific credits.
Students learn about game development from the concept stage through post-production. Courses include mobile device programming, programming language courses, and game design and analysis.
BS in Game Software Development
Baker College is accredited by the Higher Learning Commission.
Davenport University students interested in game design can enroll in the Bachelor of Science in Computer Science program and select the Gaming and Simulations concentration.
The program gives students strong foundations in computer science and game design. Courses include biometrics, artificial intelligence, data structures and algorithms, and 2D and 3D game development.
BS in Computer Science – Gaming and Simulation
Davenport University is accredited by the Higher Learning Commission.
The Bachelor of Science in Interactive Media Design program at Franklin University teaches students all about designing video games, mobile apps, and websites.
Students learn about the artistic, management, and technical aspects of design. The core curriculum includes courses like interactive media, web design, graphic design, flash animation, and databases.
BS in Interactive Media Design
Franklin University is accredited by the Higher Learning Commission.
Students in the Bachelor of Fine Arts in Computer Game Design program at George Mason University will focus on computer game design, art and visual technology, computer science, music, and multiple humanities courses.
Courses are often collaborative and team-based, and there's a required internship that gives students practical, real-world experience.
BFA in Computer Game Design
George Mason University is accredited by the Southern Association of Colleges and Schools Commission on Colleges.
The Bachelor of Science in Computer Game Design and Development program at Kennesaw State University provides students with firm computer science and software engineering foundations.
Graduates use these skills to build immersive multimedia systems that are both engaging and intricate. Students also take several courses about the history of gaming.
BS in Computer Game Design and Development
Kennesaw State University is accredited by the Southern Association of Colleges and Schools Commission on Colleges.
Liberty University's Bachelor of Science in Information Technology program features a concentration in Gaming Design. The courses are 100% online, and each one runs for 8 weeks. Students can transfer up to 75% of the required credits for completion, and the degree can be earned in less than 4 years.
BS in Information Technology – Gaming Design
Liberty University is accredited by the Southern Association of Colleges and Schools Commission on Colleges.
Lindenwood University offers a Bachelor of Arts in Game Design that can be taken in a hybrid format or entirely online. The degree prepares students for numerous careers in the gaming design field, including game designer, engine programmer, modeler, concept artist, game programmer, art director, game artist, writer, and audio programmer.
Lindenwood University is accredited by the Higher Learning Commission.
The Bachelor of Science in Information Technology program at Middle Georgia State University has nine concentrations from which students can choose, including web applications development as well as digital media and game design.
Interested students should be proficient in math and will take additional courses in programming, application and web development, and network essentials.
BS in Information Technology – Integrated Digital Media and Game Design
Middle Georgia State University is accredited by the Southern Association of Colleges and Schools Commission on Colleges.
Students in the National University's Bachelor of Arts in Digital Media Design program will take courses in 4-week sessions. They'll learn about the ethical and legal issues related to media production, develop their own, personal visions in the creation of original content, and learn to evaluate current media trends.
BA in Digital Media Design
National University is accredited by the WASC Senior College and University Commission.
Rasmussen College's graphic design bachelor's degree offers specialties in collateral design, interactive publishing, and design thinking. The degree helps students prepare for various industry certifications and gives them plenty of hands-on, real-world experience before graduation. Students can potentially finish the program in as few as 18 months.
Bachelor's in Graphic Design
Rasmussen College is accredited by the Higher Learning Commission.
At Rocky Mountain College of Art and Design, students can earn their Bachelor of Fine Arts in Game Art online. The curriculum is diverse and includes art history courses, liberal arts courses, foundation and core courses, and studio electives. Students learn about character rigging, visual storytelling, and level design.
Rocky Mountain College of Art + Design is accredited by the Higher Learning Commission.
Students at Southern New Hampshire University have several options if they're interested in pursuing degrees and subsequent careers involving video games.
The school offers a Bachelor of Arts in Game Art and Development as well as a BA in Graphic Design and Media Arts. Students can also earn a Bachelor of Science in Game Programming and Development.
BA in Game Art and Development
Southern New Hampshire University is accredited by the New England Commission of Higher Education.
Tulane University offers a digital design program through its School of Professional Advancement.
Students can choose between three specific tracks: interactive design, graphic design, or game art and animation. Each track requires 120 total credits for completion, and students are able to develop professional portfolios as part of the curriculum.
Bachelor's in Digital Design (Hybrid)
Tulane University is accredited by the Southern Association of Colleges and Schools Commission on Colleges.
The online Bachelor of Arts in Game Design program at the University of Advancing Technology offers a wide range of degrees relating to game design.
The curriculum allows students to earn an extraordinary amount of hands-on experience. Students will design new game concepts, create new game designs, and even test completed projects.
UAT is accredited by The Higher Learning Commission.
University of Baltimore's simulation and game design bachelor's program is one of the largest and oldest programs of its kind in Maryland. Students will learn about game design theory, 3D modeling, animation, and usability design.
BS in Simulation and Game Design
UB is accredited by the Middle States Commission on Higher Education.
Students enrolled in the Bachelor of Arts in Digital Arts and Sciences program at the University of Florida should have numerous career opportunities after graduating.
These include careers in concept art, UI and UX design, digital storytelling, animation, and game design. Courses are geared towards improving students' creative, technical, and critical-thinking skills.
BA in Digital Arts and Sciences
The University of Florida is accredited by the Southern Association of Colleges and Schools Commission on Colleges.
The University of Silicon Valley offers a B.A. in Game Design Art. The program is designed to provide students with business, technical, and theoretical knowledge to help them break into the video game industry. Students in the program are given opportunities to complete hands-on projects and access faculty with industry experience.
USV is accredited by the Western Association of Schools and Colleges.
University of the Potomac's computer science bachelor's program features several concentration options, including one in game design.
Despite a student's specific concentration, courses include database organization, object-oriented design, and operating systems. Students in the game design concentration will also take courses in game design, motion design, and game engine programming.
BS in Computer Science – Game Design
The University of the Potomac is accredited by the Middle States Commission on Higher Education.
At Wilmington University, students can learn about video game design in a hands-on environment with the school's Bachelor of Science in Game Design and Development program.
Students can work in an immersive lab environment with top-of-the-line technology to get the most authentic game design experience possible. Financial aid is available for students who qualify.
BS in Game Design and Development
Wilmington University is accredited by the Middle States Commission on Higher Education.
Getting Your Game Design and Development Degree Online
If you're excited about immersing yourself in online worlds, have creative interests, and like technology, you may consider earning your bachelor's degree from an accredited, online game design school.
You'll likely find yourself in a competitive field that requires self-directed work and a readiness to collaborate and meet deadlines.
Along the way, though, you'll also find yourself learning about cutting-edge technology, enjoying creative opportunities, and developing skills you may apply in a range of jobs across a rapidly evolving digital universe.
I hope you find this article helpful.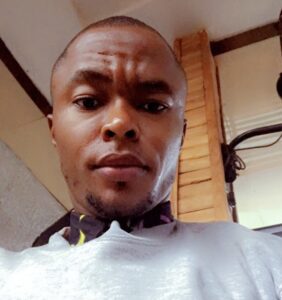 Based in Nigeria's Enugu, I'm a student crafting captivating tales as a writer and igniting sparks as a Motivational Speaker.