As a Science, Technology, Engineering, or Mathematics graduate with excellent academic credentials who wish to begin a banking career with one of the best financial institutions in Nigeria, then you should apply for the FirstBank Technology Academy 2.0 for the young Nigerian Graduate Program 2023.
The First Bank Technology Academy 2.0 is launching an inspiring initiative tailored for young Nigerian graduates with a strong interest in technology. With an unwavering commitment to fostering tech talents, this academy is designed to hone the skills of future leaders in the technology world. This article shall walk you through the entire application process, from the eligibility criteria to the method of application.
First Bank of Nigeria Limited (FirstBank) is Nigeria's largest financial services institution by total assets and gross earnings. With more than 10 million customer accounts, FirstBank has over 750 branches providing a comprehensive range of retail and corporate financial services.
| | |
| --- | --- |
| 🏢 Organization | First Bank |
| 🌞 Program | First Bank Technology Academy 2.0 |
| 🎓 Person Specifications | Age: not more than 27, Graduate with STEM degree, Minimum academic qualification: Second Class Upper Degree or equivalent, Evidence of mandatory NYSC scheme or Exemption Certificate |
| 🧩 Key Competencies | Knowledge of global Technology trends, Excellent communication, Strong analytical, Interpersonal, and relationship management, Self-driven, Highly innovative, Problem-solving, Team player |
| 📝 Application Closing Date | 13th August 2023 |
Person Specifications: Who Is Eligible?
The FirstBank Technology Academy sets clear criteria for eligibility, ensuring that candidates with the right blend of skills and qualifications are selected:
Age Limit: Applicants must not be more than 27 years old.
Educational Qualifications:

Graduate with STEM (Science, Technology, Engineering, Mathematics) degree(s).
A minimum academic qualification of Second Class Upper Degree or its equivalent, obtained from institutions accredited by NUC or other regulatory bodies approved by the government.
Evidence of participation in the mandatory NYSC scheme, In-Country Post Graduate Service, or Exemption Certificate.
READ ALSO: THE MILES MORLAND FOUNDATION WRITING SCHOLARSHIP
Key Competencies and Attributes: What Are They Looking For?
First Bank seeks candidates with the following qualities:
Knowledge of Global Technology Trends: Awareness of the latest global technology trends and developments.
Excellent Communication Skills: Ability to convey ideas and information effectively.
Strong Analytical Skills: Ability to analyze problems and data with precision.
Interpersonal Skills: Robust interpersonal and relationship management skills.
Self-driven and Results-oriented: Ambition and drive to achieve goals.
Innovation and Problem-solving Skills: Highly innovative with an aptitude for solving problems creatively.
Team Player: Ability to work well within a team.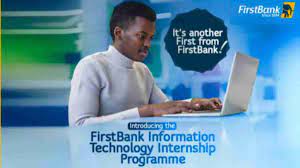 Application Process: How to Apply?
The process to apply for the First Bank Technology Academy 2.0 is simple and straightforward. But, don't delay – the application closing date is 13th August 2023.
Click on the Application Link.
Fill Out the Online Form.
Submit Your Application.
In summary, the First Bank Technology Academy 2.0 provides a golden opportunity for young Nigerian graduates to embark on a transformational journey in the tech industry. The comprehensive program is designed to shape and sharpen the abilities of those who are passionate about technology and innovation.
Whether you're a technology enthusiast or an aspiring tech professional, this initiative could be the platform to elevate your career to new heights. With a unique blend of learning, hands-on experience, and mentorship, the academy ensures that the leaders of tomorrow are well-equipped to face the challenges of an ever-evolving tech landscape.
Don't miss this unparalleled chance to engage with like-minded individuals, work on real-world challenges, and contribute to the tech community. Apply now and take the first step toward your tech-driven future.
I hope you find this article helpful.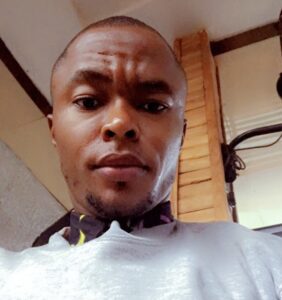 Based in Nigeria's Enugu, I'm a student crafting captivating tales as a writer and igniting sparks as a Motivational Speaker.