A promising future awaits talented young individuals through the Friedrich-Ebert-Stiftung (FES) Scholarship Programme 2023. If you are a passionate student striving for excellence in academia, with a commitment to social democracy and justice, this opportunity is tailor-made for you.
Applications for Friedrich Ebert Stiftung Scholarship are currently open. In this article, we shall explore in detail this scholarship program, its benefits, and step by step application process.
Friedrich Ebert Stiftung Foundation Scholarship 2024-2025 is a fully funded scholarship. This scholarship is offered for undergraduate and postgraduate studies in Germany. This Scholarship will cover a monthly basic stipend of up to EUR 850, health insurance expenses, and, where applicable, family and baby allowances financed.
This scholarship is awarded to up to 40 excellent students and includes a comprehensive seminar program to help enhance the candidates' social competencies and academic skills. Students in any subject region are qualified to apply if they show outstanding academic or academic merit, wish to study in Germany, and are dedicated to the principles of social democracy.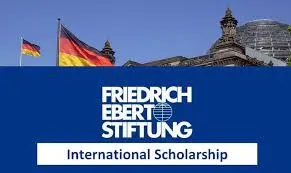 READ ALSO: NEF AFRICA ENERGY INNOVATION CHALLENGE 2023
Scholarship Summary
Level of Study: Undergraduate, Masters, PhD, Diploma
Institution(s): Friedrich Ebert Stiftung
Study in: Germany
Opportunity Focus Areas: Many courses are supported, but not pure study abroad programs outside the EU
Program Period: Maximum funding period corresponds to BAföG regulations
Number of Scholarships: Up to 40
Deadline:

Masters: April 30, 2024, for the summer semester / October 31, 2023, for the winter semester
Bachelor / Diploma / Magister students as well as students aiming for a state examination: After the 1st semester and later. up to 3 semesters before the end of the standard period of study
Medical students: After the 4th semester or after the physics until the end of the 6th semester
Ph.D. students: At any time
Scholarship Coverage
Friedrich Ebert Stiftung (FES) Scholarships provide the recipients with the following benefits:
Monthly Stipend of EUR 750 in a Bachelor's, Diploma, Magister, or state examination program
Monthly Stipend of EUR 850 for a Master's course.
Costs for health insurance are funded and scholars with a child receive a family allowance of EUR 276.
The scholarship does not have to be repaid.
Eligibility Criteria for Friedrich Ebert Stiftung Scholarships
To be eligible for Friedrich Ebert Stiftung (FES) Scholarships, applicants must meet the following criteria:
Required Languages: English / German
Eligible Countries: Gifted students from Africa, Asia, Latin America, and Eastern Europe
The candidates' aptitudes and personalities show excellent promise for an academic or professional career.
Admission to study or enrolment at a state or state-recognized higher-education institution in Germany
Sufficient knowledge of German, although the courses are held in English. This means a 'Deutsche Sprachprüfung für den Hochschulzugang' of at least DSH level 2, a 'Test Deutsch als Fremdsprache' of at least level 4, or a 'Zertifikat C 1' by a Goethe Institute
Candidates are expected to show commitment to the values of social democracy.
Above-average performance in school and studies
Personality – we are looking for applicants with the following:

political thinking
Thirst for knowledge
Tolerance and openness
Team orientation
Critical ability
self-reflection
How to Apply for Friedrich Ebert Stiftung Scholarships?
Please follow the following application instructions to avail this scholarship:
(1) Simply fill out the online application. We will ask you a few questions about your professional and family background – no further documents are required. If you feel unsure or if you need to talk to us in advance of the application, you can contact our approximately 480 liaison lecturers. (Note: Please check the deadlines and dates! ) You can download a sample here:
(2) If you are eligible for a scholarship, we will request further documents from you by e-mail: two expert reports from university lecturers as well as information about your previous training and your socio-political commitment. First-year students (not master's students) in their first semester submit two reports from former teachers.
Upon our request, you have three weeks to upload the documents. Six weeks for the expert opinion, if necessary after consultation with us. We advise you to put the documents together while you are waiting for our response.
A list of required documents, as well as information on the preparation of expert reports, can be found in the following PDF downloads :
First-year students (not Master's students): information sheet for applications Basic funding for first-year students at the beginning of the 1st university semester (Germans, foreigners with education, and refugees); Reports from high school teachers or vocational school teachers
Basic funding: information sheet for applications for basic funding (Germans, foreign students with education, and refugees who are not new students or residents and foreigners after the 1st semester) Reports from university professors
(3) If you are shortlisted, we would like to get to know you personally. We invite you to two meetings: with a liaison professor from your department and with a member of our selection committee. Tips for preparing for the interviews can be found here.
(4) The selection committee makes the final decision on admission to one of our programs. The committee meets several times a year.
To know more about Friedrich Ebert Stiftung Scholarships, please visit the official website:
I hope you find this article helpful.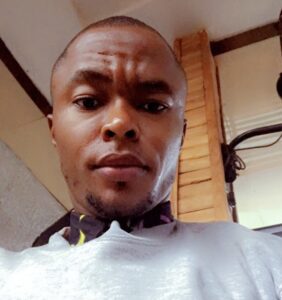 Based in Nigeria's Enugu, I'm a student crafting captivating tales as a writer and igniting sparks as a Motivational Speaker.