The Hong Kong Ph.D. Fellowship Scheme 2024 presents an exceptional opportunity for aspiring scholars. This prestigious initiative, renowned for its academic excellence, offers candidates the chance to pursue their doctoral studies in Hong Kong's leading institutions. With a focus on cultivating groundbreaking research and innovation, the scheme provides a platform for individuals to engage in cutting-edge projects across diverse disciplines. As the 2024 application cycle approaches, prospective students worldwide are encouraged to harness this golden opportunity for personal and academic growth.
In 2024, the Hong Kong Ph.D. Fellowship Scheme stands as a gateway to unparalleled academic advancement. This scheme, designed to attract the brightest minds, boasts a comprehensive support structure. Successful applicants not only gain access to esteemed faculty members and state-of-the-art research facilities, but they also receive a generous stipend to ensure their financial security throughout their doctoral journey. As Hong Kong continues to be a global hub for innovation, the 2024 Fellowship Scheme serves as a launching pad for scholars to contribute to the world's evolving knowledge landscape.
The Hong Kong Ph.D. Fellowship Scheme's 2024 iteration promises to foster a vibrant community of scholars. Through its competitive selection process, the scheme handpicks individuals with a zeal for intellectual exploration and discovery. By immersing themselves in Hong Kong's multicultural environment, fellows can forge connections that transcend disciplinary boundaries. As the scheme aligns with global research trends, participants in 2024 are primed to make profound contributions to their respective fields while experiencing personal growth that extends far beyond the classroom.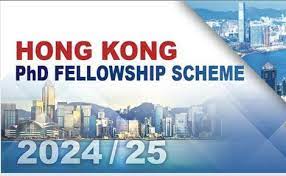 READ ALSO: Singapore International Graduate Awards (SINGA)
Hong Kong Ph.D. Fellowship Program 2024-25 Details:
Fellowship Host Country: Hong Kong
Course Level: Ph.D. Degree
Financial Coverage: Fully Funded
Total No. of Fellowships: 300
Eligibility: International Students
Deadline: 1 December 2023.
Check Also: FULLY FUNDED MICHIGAN UNIVERSITY SCHOLARSHIP
List of Available Universities for Hong Kong Ph.D. Fellowship:
Lingnan University
City University of Hong Kong
Hong Kong Baptist University
The University of Hong Kong
The Chinese University of Hong Kong
The Education University of Hong Kong
The Hong Kong Polytechnic University
Hong Kong University of Science &n Technology
Benefits of Hong Kong Ph.D. Fellowship Program 2024-25:
Annual stipend of HK$331,200 (approximately US$42,460).
A conference & research-related Travel Allowance of HK$13,800 (approximately US$1,760) per year.
Available Study Programs:
Science,
Medicine,
Engineering & Technology
Humanities,
Social Science
 Business Studies
Eligibility Criteria Hong Kong Ph.D. Fellowship Program 2024-25:
Good academic performance,
Research Ability
Communication & interpersonal skills
Leadership abilities.
Deadline:
The application deadline to apply for the Hong Kong Ph.D. Fellowship Scheme 2024 for International Students is 1 December 2023.
How to Apply for Hong Kong Ph.D. Fellowship Program 2024-25:
All candidates must make an Initial Application online for the Hong Kong Ph.D. Fellowship Scheme Electronic System to receive their reference number (HKPFSES).
Candidates for the Ph.D. program may select up to two departments at one or more universities.
Candidates should submit their initial applications as soon as possible to ensure that they have enough time to submit their applications to the universities of their choice.
I hope you find this article helpful.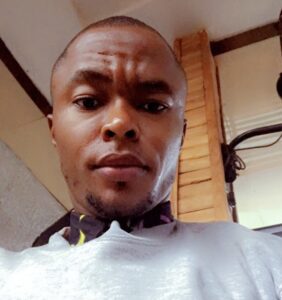 Based in Nigeria's Enugu, I'm a student crafting captivating tales as a writer and igniting sparks as a Motivational Speaker.