Applications are open for the LSETF X Google Hustle Academy Business Bootcamp 2023. If your business has been in operation for over twelve months and you have a minimum of two full-time staff, this is your chance to build your capacity and level up. This is for all thriving businesses in Kenya, Nigeria, and South Africa as this unmatched opportunity beckons.
LSETF X Google Hustle Academy Business Bootcamp 2023
| | |
| --- | --- |
| 📣 Bootcamp | LSETF X Google Hustle Academy Business Bootcamp 2023 |
| 💼 Eligibility | >12 months of operation, 2+ full-time staff, in Kenya, Nigeria, and South Africa |
| 📈 Objectives | Digital marketing, growth plans, funding access, market discovery, pitch crafting |
| 🌐 LSETF Info | Lagos State fund for job & wealth creation; N25 billion capital |
| 🎓 Google Academy | Offers training, mentorship, and masterclasses; aimed at powering up businesses |
| 💡 Benefits | Digital strategies, funding access, business plans, market insights, successful pitching |
| 📅 Deadline | Unspecified |

Why Join the Bootcamp?
Joining this esteemed bootcamp facilitates:
1. Digital Marketing Mastery
Learn how to strategize your online presence for maximum impact and reach.
2. Blueprints for Business Growth
Develop tangible plans to ensure your business not only grows but thrives.
3. Market Expansion Insights
Discover untapped markets and expand your horizons.
4. Access to Funding Opportunities
Open doors to potential funding that can propel your business forward.
5. Pitching Excellence
Craft a compelling pitch to secure investors, clients, and partnerships.
Introducing the LSETF
The Lagos State Employment Trust Fund (LSETF), established under the Lagos State Employment Trust Fund Law of 2016, is a beacon of hope for Lagos State residents. Its primary mission is to combat unemployment by fostering job and wealth creation.
Starting with an initial capital of N25 billion, contributed over four years by the Lagos State Government, LSETF endeavors to accrue further funding from varied sources, including philanthropic individuals, corporate entities, development agencies, and more. At its heart, LSETF's vision is clear: to cultivate both employment and entrepreneurial prospects for every resident of Lagos.
Spotlight on Google Hustle Academy
Google Hustle Academy is the ally every business needs. Designed for entrepreneurs hungry for growth, the academy offers:
READ ALSO: FULLY FUNDED MICHIGAN UNIVERSITY SCHOLARSHIP
Interactive training sessions
One-to-one mentorship opportunities
Masterclasses helmed by industry pioneers
All these, remarkably, at no cost.
Delivered online by domain specialists, this boot camp is tailored for small businesses with ambitions. Its curriculum focuses on augmenting revenue, prepping for investment, and establishing a sustainable enterprise for the times ahead.
Benefits Aplenty
Enrolment in this boot camp promises a slew of advantages:
Precision in digital marketing tactics
Gateways to Funding Prospects
Blueprint development for business expansion
Tactics to tap into novel markets
Guidance to pitch with panache
Eligibility Criteria
Prospective participants must:
Represent a business from Kenya, Nigeria, or South Africa.
Have been in business for at least twelve months.
Employ a minimum of two full-time staff.
How to Get Involved?
Potential candidates can Apply Here.
For a deeper dive into what awaits, visit the official LSETF X Google Hustle Academy page.
Application Deadline: Yet to be announced.
In summation, the LSETF X Google Hustle Academy Business Bootcamp 2023 presents a golden opportunity for businesses ready to leap into their next phase of growth. Don't let this chance slip away. Apply now.
I hope you find this article helpful.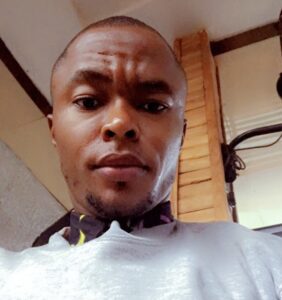 Based in Nigeria's Enugu, I'm a student crafting captivating tales as a writer and igniting sparks as a Motivational Speaker.