The NEF Africa Energy Innovation Challenge aims to unearth novel prototypes for social energy enterprises, agri-business, fintech solutions, or energy management systems. It's a platform to stimulate creativity and facilitate collaboration between local research institutions or industries to develop solutions tailored for Africa.
The 8th Africa Energy Innovation Challenge organized by NEF challenges early-stage energy entrepreneurs across Africa to collaborate with local research institutions or industries to develop a prototype model of a key device/equipment for a social energy enterprise, agri-business, fintech solutions, or energy management system using local resources.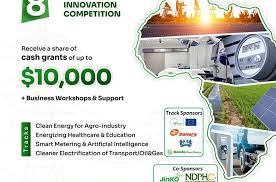 Proposals are invited across four innovation tracks for early-stage energy entrepreneurs from Africa, including:
Track 1: Clean Energy Solutions for Agro-industry
Track 2: Energizing Healthcare & Education
Track 3: Smart Metering & Artificial Intelligence
Track 4: Cleaner Electrification of Transport/ Oil&Gas
Prizes and Opportunities
Chosen by an independent panel of seasoned industry experts, the finalists and winners will reap invaluable rewards:
1. Cash Prize Grants
Up to USD $10,000 to demonstrate or scale the proposed solution
2. Platform to Pitch
An opportunity to present the prototype model at the 2023 Nigeria Energy Forum
3. Networking Opportunities
Connect with young professionals and high-level decision-makers in government, academia, and private sectors
4. Business Development Support
Attend workshops and receive support from a dedicated start-up incubator
READ ALSO: THE MILES MORLAND FOUNDATION WRITING SCHOLARSHIP 2023
Eligibility Criteria
To apply, ensure that you meet the following criteria:
Age Requirement: Between 18 and 35 years old
Nationality: Open to African residents
Team Composition: At least three members per team, possibly from different schools, companies, or countries
Gender Equality: Women-led teams are highly encouraged
Multiple Submissions: Individuals or teams may submit more than one application
Evaluation Criteria
Proposals will be scrutinized based on:
Local Content: Utilisation of local resources and expertise
Originality and Creativity: Uniqueness and creativity in underdeveloped areas
Commercial Viability: Practicality, cost efficiency, and commercial arrangements
Clarity: Clear presentation and realistic timelines
How to Apply
Online Submission: Use the online form and email evidence in Microsoft Word or PDF to [email protected]
Email Subject: Follow this format: [Country] Title of the Project
Document Limit: Overly lengthy submissions may be disqualified
Final Round: Shortlisted submissions will need to present a detailed design, budget, and video pitch
Further Information
Application Deadline
In summary, the NEF Africa Energy Innovation Challenge is not just a competition; it's a call to reshape Africa's energy landscape. It's a platform for you to make a difference by turning ideas into tangible solutions.
If you're an innovator, a dreamer, or a change-maker, this challenge is your stage. Seize this opportunity, collaborate with like-minded individuals, and let your innovations light up the continent.
Apply today, and take a step towards a brighter, more sustainable future for Africa. Join the wave of energy innovation.
I hope you find this article helpful.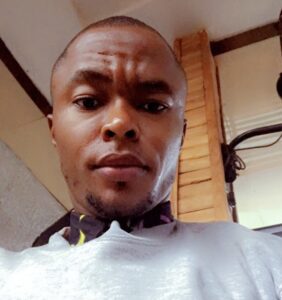 Based in Nigeria's Enugu, I'm a student crafting captivating tales as a writer and igniting sparks as a Motivational Speaker.