The global number of students studying abroad continues to rise with an annual increase of 10% as revealed by official reports. What then could be the challenges of studying abroad? Studying abroad is a dream come true for many students who get the opportunity to study either for their undergraduate program or graduate studies abroad.
The benefits are numerous, which is more reasons why students would opt for studying abroad especially if education in their home country is less in value or excellence. But with this exciting escapade comes its own set of challenges.
"What could be the challenge when I have everything fixed to get started and just waiting to be physically present in class"  In this article, we'll uncover the top 10 challenges students often face while studying abroad and find ways to overcome them. These challenges go beyond academics and can impact various aspects of a student's life in a new country.
Recommended: Why Nigerians study abroad- Top 10 reasons
Why Study Abroad?
Studying abroad offers you the chance to explore new countries, cultures, and people. It helps you learn in different ways, and improve your language skills. Also, it helps you to grow personally and academically while having unforgettable adventures. Not to exclude, it looks great on your resume!
However, this is not all that there is, studying abroad. It's important to note that each student's motivations are personal and can be influenced by a combination of factors. Studying abroad offers not only educational benefits but also an opportunity for personal growth, self-discovery, and the pursuit of hidden desires.
Here are some reasons why students would prefer to study abroad than in their home country
Relationships: Some students might have personal connections or relationships in their host country that make studying abroad a more appealing option.
Independence and Self-Discovery: Studying abroad offers a chance for students to step out of their comfort zones, gain independence, and discover more about themselves as they navigate new environments and challenges.
Escape or Fresh Start: For some, studying abroad can provide a fresh start away from personal issues, past mistakes, or negative associations at home.
Freedom to Explore Identity: Being in a new country can provide an opportunity for students to explore different aspects of their identity that they might not feel comfortable exploring in their home country.
Career Opportunities: Certain countries or universities are renowned for specific fields of study, and students may choose to study abroad to tap into unique educational and professional opportunities.
Personal Goals: Students might have personal aspirations related to travel, language learning, or cultural immersion that are best fulfilled through studying abroad.
Challenging Comfort Zones: Seeking personal growth and development, some students deliberately choose environments that challenge their usual routines and comfort zones.
Bucket List Adventure: Studying abroad can be a way for students to check off a major item on their life bucket list while also pursuing their education.
Escape from Pressure: A desire to escape academic or societal pressure can be a hidden reason for seeking education in a more relaxed or culturally different setting.
What are the Top 10 Challenges of Studying Abroad?
To face the fact, everything has its own side of challenges and that could mean the best things too. The joy of it is that challenges can be easy and many right ways to overcome them. Below are the top challenges of studying abroad and how to overcome them.
1. Cultural Transition

Imagine arriving in a country where everyday norms are different from what you're used to. It will be shocking. From food and clothing to social customs, everything might seem unfamiliar at first. But with time, you'll learn to appreciate the diversity and embrace the richness of your new surroundings.
2. Language Barrier
As expected, the language barrier is one of the challenges of studying abroad. Feeling like a fish out of water due to a language barrier is quite common. Conversations might feel like puzzles you're trying to solve. However, think of this as a chance to learn a new language, and remember that gestures and smiles are universal forms of communication.
3. Academic Adjustment
The way classes are conducted and assignments are structured could differ significantly from what you're accustomed to. Don't panic if it takes time to adjust; reach out to professors and peers for guidance. With perseverance, you'll crack the academic code.
4. Homesickness
It's okay to miss home, especially during holidays and celebrations. But remember, technology bridges the gap. Video calls, photos, and messages can instantly transport you back to your loved ones, making distance feel a little less daunting.
5. Financial Strain
Navigating a new country's currency and managing expenses can be challenging. Create a budget plan and explore student discounts to make the most of your financial resources.
6. Social Integration

Building new friendships might initially feel like putting together a puzzle with missing pieces. Join student clubs, attend events, and engage in cultural exchanges. Soon enough, you'll find your tribe, creating memories that last a lifetime.
7. Healthcare and Well-being

This is one of the top challenges of studying abroad as understanding a new healthcare system can be overwhelming.  Familiarize yourself with local medical facilities and stay proactive about your health. Your university might offer support services for physical and mental well-being.
8. Cultural Differences
Embrace the diversity around you! Remember that what's considered polite or rude might differ. Educate yourself about local customs, and when in doubt, observe and learn from others.
9. Adapting to The Food
Feeling puzzled by unfamiliar dishes? Treat your taste buds to new experiences. Exploring local cuisine is an adventure in itself, and you might discover new favorites along the way.
10. Visa and Legal Regulations
Dealing with visas and legal requirements might seem like solving a complex puzzle. Stay organized, seek advice from your university's international office, and stay updated on any regulations.
Conclusion
The challenges of studying abroad are like plot twists in your educational voyage. It will be part of your unique story of living overseas. Therefore, embrace them, learn from them, and let them shape you into a more resilient, adaptable, and globally-minded individual. Your adventure has just begun, and each challenge is an opportunity for growth, discovery, and a tale worth sharing for years to come.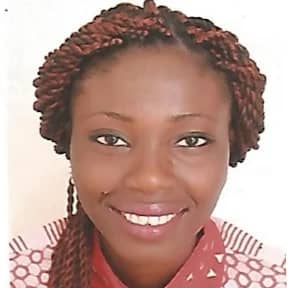 An SEO Content Creator, Youth Influencer, and Transformational Speaker who is Passionate About Changing Lives.