Which are the high paying degrees to study at the university? One of the primary motivations for pursuing higher education is the promise of a brighter and more financially rewarding future.
Many students aspire to secure degrees that not only align with their interests but also offer lucrative career prospects. With a multitude of academic disciplines to choose from, it can be overwhelming to determine which fields are most likely to lead to high paying jobs.
In this article, we will reveal the top 10 high paying degrees you can aim at in securing a profitable career.
Recommended
Questions to Ask in an Interview to Get the Job
Choosing High Paying Degrees
It begins with what you study in school. According to a study conducted by The HEA Group, a research and consulting firm in the United States, courses that are centered in the STEM field lead to the highest paying jobs. Other studies support this report. Meanwhile, several non-STEM majors equally lead to high paying jobs. So you don't need to worry if you are not so comfortable with maths or other pure sciences.
High paying degrees are not only STEM majors. This is why it is important to research in your specific field to make the most of your career choice.
Factors That Determine High Paying Degrees
The process of ranking high-paying degrees requires a systematic and data-driven approach to ensure objectivity and accuracy. Below are some factors that determine the profitability of a choice of degree.
Salary Trends: The earning of professionals across different fields helps to gauge the potential financial benefits of pursuing specific degrees. Professional organizations, recruitment agencies, and industry associations do conduct salary surveys to identify high paying jobs across various fields.
Industry Demands & Trends: Industries experiencing rapid growth or significant technological advancements are given particular attention. This makes degrees that align with such booming industries often offer competitive compensation packages.
Job Prospects: Industries that has offers more extraordinary opportunities.
Educational Investment: The cost of education associated with each degree, including tuition fees and other expenses, is also considered. While high-paying degrees can lead to prosperous careers, the investment required for education is an essential factor to consider for prospective students.
Long-Term Potential/Relevance: Some degrees may lead to high-paying entry-level positions but offer limited opportunities for career advancement or salary growth. Conversely, others may start with lower pay but offer substantial potential for future earnings.
What are the Top 10 High Paying Degrees?
Below are the top 10 high paying degrees for students/graduates seeking financial success and stability in their careers:
1. Medical and Healthcare Degrees
Within the realm of high-paying degrees, medical and healthcare fields stand out as some of the most financially rewarding. These disciplines not only offer impressive earning potential but also provide the opportunity to make a positive impact on the well-being of individuals and communities.
Some of the top high  paying medical and healthcare degrees include specialized fields such as Gynecology, Neurosurgery,  Dentistry, Pharmacology, and others. Individuals who take up such degrees are well-compensated for their expertise and responsibilities.
2. Engineering Degrees
Engineers are in high demand across various industries, including civil, mechanical, and electrical. With their expertise in designing, building, and maintaining complex systems and structures, engineering professionals often enjoy competitive salaries and benefits.
3. Technology and Computer Science Degrees
As technology continues to advance, professionals in this field are highly sought after. With degrees in computer science, software engineering, or information technology, individuals can secure high-paying positions in software development, data analysis, cybersecurity, and other tech-related domains.
4. Business and Finance Degrees
Graduates with degrees in Business Administration, Finance, or Economics often find themselves in lucrative roles in the corporate world. They may excel as financial analysts, investment bankers, consultants, or top-level executives, commanding impressive compensation packages.
5. Legal Degrees
Lawyers and legal professionals are known for their potential to earn substantial incomes. Obtaining a law degree opens doors to various career paths, including corporate law, intellectual property law, and litigation, which can be financially rewarding.
6. Aviation Degrees
Pursuing a degree in aviation, such as aerospace engineering or aviation management, can lead to high-paying careers in the aviation industry. Pilots, air traffic controllers, and aviation managers often enjoy attractive remuneration packages.
7. Petroleum Engineering and Geoscience Degrees
With the world's ongoing reliance on fossil fuels, petroleum engineers and geoscientists play crucial roles in the energy sector. Their expertise in extracting and exploring oil and gas reserves can lead to well-compensated careers.
8. Actuarial Science
Actuaries are specialists in risk assessment and statistics. They work in the insurance and financial industries, where their skills are highly valued, making it a high-paying and intellectually stimulating career option.
8. Quantitative Finance
Professionals in Quantitative Finance utilize mathematical models and algorithms to analyze financial data and make informed investment decisions. Their work is essential in financial institutions, leading to potentially lucrative opportunities.
9. Cybersecurity Degrees
In an increasingly digital world, cybersecurity professionals are in high demand. With a degree in cybersecurity, graduates can pursue roles as information security analysts, network security specialists, or ethical hackers, with attractive compensation packages.
10. Artificial Intelligence and Machine Learning Degrees
The new world is AI. As AI and machine learning technologies continue to reshape industries, specialists in this field are highly sought after. Graduates with expertise in AI and machine learning can land high-paying roles in research, software development, and data analysis.
Passion For High Paying Degrees is Key
While pursuing these high paying degrees can lead to lucrative careers, it's essential to consider personal interests, passion, and long-term goals to ensure a fulfilling and successful professional journey. It is one thing to pursue a high paying degree, it is another thing to stay active and relevant in the field.
Conclusion
In a dynamic world like ours, success is not solely determined by the earning potential of a degree. It is essential to remember every individual's journey is unique, and the pursuit of knowledge should be driven by genuine interest and dedication.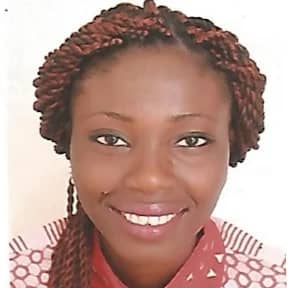 An SEO Content Creator, Youth Influencer, and Transformational Speaker who is Passionate About Changing Lives.