The University of Lagos (UNILAG) is a federal university in Lagos State, Nigeria. The main campus is located at Akoka, Yaba, while the Medical Campus of the College of Medicine is located a few kilometers from the main campus at Idi-Araba, Surulere, all on the Lagos mainland.
The University of Lagos (UNILAG) has announced admissions into the Masters in Urban Management programs for 2023. Details are as follows; How to Apply for UNILAG Masters in Urban Management Admission Form.
The University of Lagos has opened its doors for applications to its esteemed Masters in Urban Management program.
         UNILAG Masters In Urban Management Program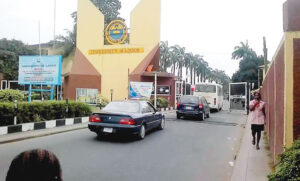 | | |
| --- | --- |
| 📚 Programme | Masters in Urban Management at UNILAG is now accepting applications. |
| 💼 Qualifications | Applicants must have a bachelor's degree, two years of experience, and satisfy other regulations. |
| 🌐 Application Link | Apply through the provided link on the UNILAG application portal. |
| 💰 Scholarship | DAAD-funded WITS-TUB-UNILAG Urban Lab Programme offers competitive scholarships. |
| 🎓 Programme Info | The program aims to strengthen urban planning and management education in Africa. |
| 📝 Curriculum | Provides theoretical, practical, and technical knowledge on city functions and urban management. |
| ⏳ Duration | The part-time program spans four semesters with onsite and online classes. |
| 📞 Contact Info | Inquiries can be sent via email or the provided phone numbers. |
Hosted in the university's Urban and Regional Planning Department, this postgraduate program is designed to empower students with a deep understanding of urban functions, infrastructure, governance, and management. It equips them with practical, theoretical, and technical knowledge to shape and manage the cities of the future.
Program Qualification Criteria
Candidates interested in pursuing the Masters in Urban Management program at UNILAG should meet the following criteria:
Be a holder of a bachelor's degree with honors from the University of Lagos or any other recognized university. Additionally, the candidate should have a minimum of two years post-qualification experience.
Satisfy all requirements as stipulated in the regulations of the School of Postgraduate Studies, University of Lagos.
Undergo a selection process to ensure they are the right fit for the program.
To apply for the program, prospective students can visit the application portal: https://applications.unilag.edu.ng/Start.aspx.
Scholarship Opportunities
Recognizing the financial hurdles that can potentially inhibit quality education, UNILAG offers highly competitive scholarships for eligible Nigerian candidates under the DAAD-funded WITS-TUB-UNILAG Urban Lab Programme.
Prospective students can apply for the scholarship via this link, with the application window closing on Friday, July 21, 2023.
Course Structure and Curriculum
The Masters in Urban Management is a part of the DAAD SDG graduate school program established under the WITS-TUB-UNILAG Urban Lab, a tripartite partnership designed to fortify urban planning and management higher education capacities across Africa.
The course aims to provide students with the skills to understand and address issues affecting urban communities on a global, national, and local level. The curriculum will be taught through a combination of onsite and online classes, allowing flexibility to students.
The part-time program spans four semesters, providing students with a comprehensive understanding of urban management while also enabling them to balance their professional commitments.
Inquiries and Contact Information
For any queries related to the program, prospective students can reach out to UNILAG via email at [email protected], visit the university's website at https://chsd.unilag.edu.ng, or contact the university via phone at +234 (0) 808 665 3480, and +234 (0) 802 351 9666.
In conclusion, the Masters in Urban Management program at UNILAG provides an exceptional opportunity for candidates looking to specialize in urban management. With scholarships available and a flexible program structure, the course offers an excellent platform for students to gain industry-ready skills and contribute to shaping sustainable and liveable urban futures.
I hope you find this article helpful.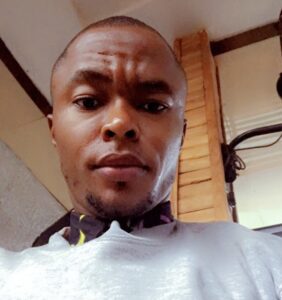 Based in Nigeria's Enugu, I'm a student crafting captivating tales as a writer and igniting sparks as a Motivational Speaker.