In a bid to promote academic excellence and support the youth of Nigeria, the West African Gas Pipeline Company Limited (WAPCo) has announced its Academic Scholarship program for the academic year 2023/2024. This opportunity is especially for undergraduate students enrolled in accredited public universities across Nigeria.
              WAPCo Undergraduate Scholarship Award 2023
| | |
| --- | --- |
| 🎓 Organization: | West African Gas Pipeline Company (WAPCo) |
| 📅 Academic Year: | 2023/2024 |
| 🌍 Eligibility: | Nigerian, Resident of WAPCo's Host Communities, Registered undergraduate in public university |
| 📚 Academic Level: | Start Level 200 in 2023/2024 |
| 🌟 Minimum CGPA: | 2.5 |
| ✍️ Community Registration: | Register with Community Reps, submit stamped and signed identification |
| ⏰ Deadline: | 12th September 2023 |

Eligibility Criteria
Before diving into the application process, it's crucial to ensure that you meet all the stipulated criteria:
Nationality: Must be a Nigerian.
Community Affiliation: Reside or hail from one of the WAPCo's Host Communities.
Educational Enrolment: Be enrolled as a full-time undergraduate student at an accredited public university in Nigeria.
Academic Standing: Applicants should be in Level 200 at the commencement of the 2023/2024 academic year.
Academic Performance: Maintain a minimum Cumulative Grade Point Average (CGPA) of 2.5.
Application Process
Step 1: Online Application
Prospective scholars can apply online by filling out the application form.
Step 2: Community Registration
Additionally, applicants must register with their local Community Representatives. These representatives are tasked with providing WAPCo with official identification letters, which should be either:
Endorsed and signed by the Paramount Ruler of the Community, or
Authenticated by the Chairman of the respective Community Development Association (CDA), if applicable.
Key Dates to Remember
Application Deadline: All steps of the application process, including community registration, should be finalized no later than the 12th of September 2023.
READ ALSO: FRIEDRICH EBERT SCHOLARSHIP FOR FOREIGN STUDENTS
Selection Process
Interviews:
WAPCo will conduct interviews for all eligible applicants. Specific details regarding the interview—such as date, time, and venue—will be communicated to each individual applicant in due course.
Notification: Applicants who navigate the selection process successfully and are chosen for the scholarship will be informed in writing.
Note: Securing a WAPCo scholarship is a testament to an individual's academic achievements and potential. Hence, interested applicants are encouraged to apply promptly and adhere to the stipulated guidelines. Best of luck to all aspiring scholars.
I hope you find this article helpful.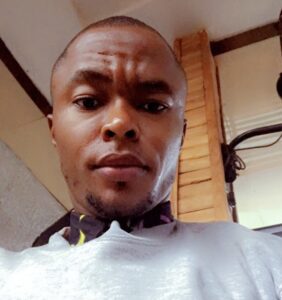 Based in Nigeria's Enugu, I'm a student crafting captivating tales as a writer and igniting sparks as a Motivational Speaker.