Is it possible to get a job with no work experience? Every employer will want to hire an applicant with work experience but what happens when you don't have prior professional experience? This is the case for many graduates seeking opportunities to demonstrate their skills and competence.
Securing your first job without any work experience may seem daunting, but it's essential to remember that everyone starts somewhere. Whether you're a recent graduate, transitioning careers, or exploring new opportunities, this step-by-step guide will provide you with the tools to confidently approach the job market.
Recommended
How to Break into Tech from a Non-STEM Undergraduate Degree
What is Work Experience?
Work Experience refers to the practical knowledge, skills, and expertise that an individual gains through their employment in various jobs or positions. It encompasses hands-on learning and exposure to real-world tasks, responsibilities, and challenges within a specific field or industry.
Employers often consider work experience when evaluating job applicants as it provides evidence of a candidate's competence, work ethic, and potential contributions to the organization.
For individuals seeking employment with no work experience, emphasizing transferable skills, soft skills, and a willingness to learn can compensate for the lack of direct professional background and make them attractive candidates to potential employers.
What Employers Are Looking for?
Employers look for a combination of skills, qualities, and attributes in potential candidates that align with their company culture, values, and job requirements. This is the target for every job opening. They always want to know what you can offer. Here are some critical skills you will need to land a job with or without work experience
Relevant job skills and qualifications
Adaptability and learning agility
Problem-solving and critical thinking
Strong work ethic
Communication skills
Team Player
Initiative and Proactivity
Emotional Intelligence
Leadership Potential
Cultural Fit
Passion and Enthusiasm
Time Management and Organization
Problem-solving
Generally, candidates should be able to prove these job ready skills to climb up to the next level of the recruitment process.
Step by Step Guides to Land a Job with No Work Experience?
Landing a job with no work experience can be challenging, but it's not impossible. Here are some strategies to help you increase your chances of securing a job despite lacking prior work experience:
1. Take Courses and Get Certifications
Enrolling in courses and obtaining certifications can be a powerful way to enhance your resume and demonstrate your commitment to professional growth. Even without work experience, relevant courses and industry-specific certifications can showcase your knowledge and skills.
2. Craft a Targeted Resume
Your resume is the first and only chance to impress potential employers. Therefore, craft a captivating, well-organized resume that showcases your skills, education, and any relevant achievements. Tailor your resume to each job application, focusing on relevant skills and achievements. Use keywords from the job description to align your application with the employer's needs. There are vast resources online for creating a well-organized resume such as resume.com or Zety
3. Showcase Your Enthusiasm
Employers value enthusiasm and a strong work ethic. Demonstrate your passion for the industry and eagerness to learn in your cover letter and during interviews.
4. Highlight Transferable Skills
Even without direct work experience, you likely possess transferable skills gained through volunteering, coursework, or extracurricular activities. Emphasize these skills in your resume to show your value to potential employers.
5. Leverage Internships
Seek out internship programs to gain practical experience in your desired field. These opportunities can serve as a stepping stone to full-time employment.
6. Network Strategically
Networking can be a powerful tool in finding job opportunities as it can lead to referrals and increase your visibility in the job market. Attend industry events, connect with professionals on LinkedIn, and seek informational interviews to expand your network. Also, connect with friends, family, and acquaintances who might know of job opportunities.
7. Create a Professional Online Presence
Creating and maintaining an active online presence can significantly boost your chances of landing a job with no work experience. Employers often check applicants' online presence. Ensure your social media profiles reflect a positive and professional image.
8. Emphasize Soft Skills
Soft skills such as communication, teamwork, and problem-solving are highly valued by employers. Showcase instances where you've demonstrated these skills in various settings.
9. Seek Entry-Level Positions
Look for entry-level roles that are designed for individuals with limited experience. These positions often provide on-the-job training and growth opportunities.
10. Be Open to Different Opportunities
Be flexible in your job search and consider various industries or roles where your skills can be applied. Sometimes, starting in a different role can lead to future opportunities in your desired field.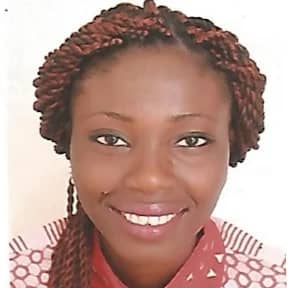 An SEO Content Creator, Youth Influencer, and Transformational Speaker who is Passionate About Changing Lives.