How do I break into tech from my non-STEM degree? Today, technology is the big deal. It is revolutionizing every aspect of our lives. From artificial intelligence shaping industries to the rapid growth of the internet of things connecting our world, technology keeps attracting new talents into the mainstream.
As industries embraces technology closer, tech careers continues to present alluring opportunities for talents from Non-STEM degrees. But how can I break into tech without a background in engineering or computer science, you may ask? This is a big concern for many non-STEM undergraduates. This article tends to explain and help you transit successfully into the tech sector.
The Ability to Learn
The ability to learn is a crucial asset for non-STEM (science, technology, engineering and mathematics) individuals aiming to break into tech. In the fast-paced and ever-evolving world of technology, continuous learning is essential to stay relevant and competitive. Gillian Bray, HR manager at Alfa Financial Software Limited indicate it is crucial for non-STEM graduates and others transiting to tech to convince tech employers they have the desire and ability to learn.
Identify Your Tech Interests

The skills of the industry include coding and comprehending algorithms. You may not need all of that as research reveals the skills technology employers require don't need to be developed through a technical degree. The skills are considered 'transferable,' meaning they can be cultivated and honed through any academic degree.
What is important is that you identify your tech interest, then match up with your degree skills to break even. Which aspects of technology interest you the most?  Is it web development, data analytics, digital marketing, user experience design, or project management. By understanding your interests, you can easily find the lead to guide your learning and career path in tech.
Also Read
10 Business to Make Over 100k Monthly as an Undergraduate
Top 10 High Paying Degrees in 2023
5 Steps to Break into Tech from a Non-STEM Undergraduate Degree
1. Learn and Develop Some Tech Skills
Take advantage of bootcamps, and tutorials to learn programming languages, software tools, or technical concepts related to your chosen field. Building a strong foundation in these skills is essential for career success in tech. There are plenty of helpful resources also on online learning platforms like Codecademy, Khan Academy, Udemy, and many others.
2. Build a Portfolio
A portfolio is a careful collection of work, projects, or achievements that showcases a person's skills, abilities, and accomplishments in a particular field. It serves as tangible evidence of their talent, experience, and the quality of their work.
While you are busy learning new tech skills, build a portfolio by working on personal projects or contributing to open-source projects. By building a portfolio, you showcase your practical abilities and projects related to your chosen tech field. This irresistibly demonstrates your expertise to potential employers.
3. Network Your Way
You need to be highly intentional with your choice of engagement. This include engaging in networking activities like attending tech events, meetups, and industry conferences. Connect with professionals in the tech field, seek mentorship, and inquire about internship opportunities. It doesn't have to be 'big' networks. You can apply for internships or non-technical jobs at a tech company. These opportunities can provide valuable hands-on experience and open doors to full-time roles and considerable tech positions.
4. Showcase Your Transferable Skills
When applying for tech roles, emphasize the transferable skills gained from your non-STEM degree. Skills like problem-solving, critical thinking, communication, and project management are valuable in the tech industry. Showcase how these skills make you an asset to potential tech employers. The company can always train you to improve on "non-transferable" skills like a coding language if it needful for your job's role
5. Update your LinkedIn Profile
Trying to break into tech means a lot should be updated about you. This includes your LinkedIn profile. 87% of recruiters use LinkedIn to discover candidates, so your profile must be revamped as an aspiring techie.
Below are some tips to help you optimize your LinkedIn profile:
Use a professional profile picture and craft a compelling headline that showcases your tech interests and career aspirations.
Write a concise summary highlighting your passion for technology and commitment to learning in the field.
Tailor your experience section to focus on tech-related roles and showcase transferable skills.
List relevant technical skills and seek endorsements from colleagues to validate your proficiency.
Highlight any tech-related courses, certifications, or projects you've completed in the education section and provide links to GitHub or personal websites if applicable.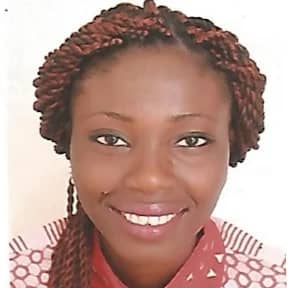 An SEO Content Creator, Youth Influencer, and Transformational Speaker who is Passionate About Changing Lives.