A valuable part of the academic journey is building quality relationships with your lecturers. These relationships can not only enhance your learning experience but also open doors to mentorship, guidance, and potential opportunities.
What are the Roles of Lecturers in Student Learning?
Lecturers do not only impart knowledge but also shape students' character, skills, and academic journeys, leaving a lasting impact on their personal and professional development. They play multifaceted roles in the education ecosystem, serving as educators, mentors, guides, and contributors to the academic community. Their responsibilities extend beyond the classroom, shaping students' learning experiences and fostering a vibrant educational environment. Some of their key roles include:
Educators and InStructors: Lecturers are primarily responsible for delivering course content, designing lesson plans, and conducting lectures. They facilitate learning by explaining complex concepts, providing examples, and engaging students through discussions and interactive activities.
Subject Matter Experts: Lecturers possess expertise in their respective fields, offering students insights into current trends, research, and practical applications. They guide students in understanding the subject deeply and applying knowledge effectively.
Curriculum Designers: Lecturers contribute to curriculum development by designing courses that align with academic standards and industry needs. They ensure that the curriculum remains relevant, up-to-date, and comprehensive.
Assessors and Graders: Lecturers design assessments, such as exams, assignments, and projects, to evaluate students' understanding and progress. They provide constructive feedback to help students improve and gauge their mastery of the subject matter.
Mentors and Advisors: Lecturers offer guidance on academic matters, career paths, and personal development. They serve as mentors, helping students navigate challenges, set goals, and make informed decisions.
Researchers and Contributors: Many lecturers engage in research and scholarly activities, contributing to the academic community's body of knowledge. They might publish papers, present at conferences, and stay updated on industry developments.
Role Models: Lecturers serve as role models, exhibiting qualities such as professionalism, integrity, and a passion for learning. They inspire students to develop similar traits and attitudes.
Supportive Guides: Lecturers provide emotional support, encouragement, and understanding to students facing personal challenges. They create a safe space for students to express themselves and seek assistance when needed.
Importance of Student-Lecturer Relationships
A positive rapport between students and lecturers enhances the learning experience by fostering active participation, personalized support, and motivation. Lecturers who understand their students' strengths, weaknesses, and learning styles can tailor their approach, ensuring effective comprehension and knowledge retention.
When students have a healthy relationship with lecturers, it contributes to their emotional well-being as they tend to have a sense of belonging, and means to nurture their self-confidence.
Also, student-teacher bonds instill effective communication skills, creating an environment where students feel comfortable expressing ideas, seeking clarification, and engaging in discussions. These connections often leave a lasting impact, shaping students' career paths, personal values, and broader life perspectives.
In essence, quality relationships with lecturers ultimately form the heart of a positive school experience, fostering a positive attitude towards learning, enhancing personal development, and equipping students with valuable life skills.
Also Read:
7 Distractions of University Students in Nigeria
10 Step-by-Step Guides to Land a Job with No Work Experience
10 Ways to Build Quality Relationships with Your Lecturers?
Students who have mastered the art of building a quality relationship with their lecturers can enhance their learning experience and create valuable opportunities for themselves. Building a positive relationship with your academic tutors involves conscious and unconscious efforts. Here's how to build quality relationships with your lecturers:
1. Engage Actively in Class
As often as possible, participate in discussions, ask questions, and show genuine interest in the subject matter. Active engagement demonstrates your dedication to learning and encourages lecturers to take notice.
2. Attend Office Hours
Utilize your lecturers' office hours to discuss coursework, seek clarifications, or delve deeper into topics. This one-on-one interaction shows your commitment and eagerness to learn.
3. Be Respectful and Professional
Approach interactions with respect and professionalism. Lecturers love respect, therefore address them properly, listen attentively, and communicate your thoughts clearly and courteously.
4. Seek Advice and Guidance
Don't hesitate to approach your lecturers for advice on coursework, career paths, or research opportunities. Their experience and insights can be invaluable in guiding your academic journey. By seeking their advice or guidance, they pick interest in you and try to provide their best guidance.
5. Express Appreciation
Appreciation they say is the application for more. Show gratitude for your lecturers' guidance and support. A simple thank-you note or acknowledgment after a particularly enlightening lecture can go a long way in building rapport.
6. Share Your Progress
Keep your lecturers updated on your academic achievements and milestones. This showcases your dedication and allows them to witness your growth.
7. Collaborate on Projects
If possible, work on research projects, presentations, or assignments with your lecturers. Collaborative efforts foster a deeper understanding of the subject and facilitate a stronger connection.
8. Attend Workshops and Seminars
Lecturers do organize workshops, seminars, or events for learning purposes. Ensure you participate as these settings offer informal opportunities to interact and demonstrate your eagerness to learn beyond the classroom.
9. Show Initiative
If you're passionate about a topic, propose additional readings or ideas related to the course. This displays your initiative and enthusiasm for the subject.
10. Stay in Touch
After the course ends, maintain occasional contact. Share your progress, updates, or even seek their opinions on relevant matters. This helps sustain the connection you've built.
Conclusion
Remember, building quality relationships with your lecturers is a two-way street. While you seek mentorship and guidance, be prepared to offer your dedication, respect, and enthusiasm for learning. These relationships can extend beyond your academic years and contribute significantly to your personal and professional growth.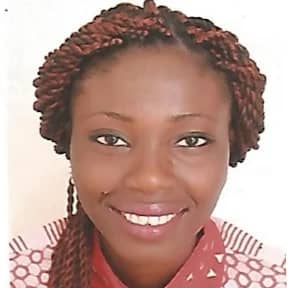 An SEO Content Creator, Youth Influencer, and Transformational Speaker who is Passionate About Changing Lives.