If you are wondering how to choose the right student loan program, you are not alone. There are a lot of students who are crossed with the puzzle as well. Since global inflation, prices of goods and services are increasingly affecting tuition fees and education expenses. This poses a significant challenge for students especially those who are self-sponsors.
Consequently, more students are seeking available scholarships to apply for in their current country and abroad. Still, they may have to start their education through other means, including choosing a student loan program. Selecting the right student loan to finance your education is an essential decision that can impact your financial well-being for years to come.  This is why it is important to make the most of your decision.
We understand and made this post specifically to assist you to learn everything about choosing the right student loan. You will discover the pros and cons of student loan programs and tips to help you achieve your educational aspirations with manageable debt.
What is a Loan?
You must have heard about loans. It refers to a sum of money (or any other material object) that is borrowed by one party (the borrower) from another party (the lender) with the understanding that it will be repaid, usually with interest, over a specific period of time.
A loan may not be right for you in terms of interest, repayment period, and other specific factors. The common types of loans include business loans, payday loans, family/friend loans, secured, unsecured loans, and student loans.
Understanding the Right Student Loan
A student loan is a type of loan specifically designed to help students finance their education. It is intended to cover the costs associated with attending university or other higher education institutions. Student loans are offered by various lenders, including the government (federal or state) and private financial institutions.
The right student loan programs typically offer more favorable terms compared to traditional loans. They often have lower interest rates and flexible repayment options to accommodate students who may not have a stable income while studying.
Additionally, some student loans may offer grace periods, which allow students to defer repayment until after they graduate or leave school. It can be waivered in the future or reduced, depending on the issuer or lender. However, this does not mean there should be no repayment plan to offset student loans.
Types of  Student Loans
There are different types of student loans, including:
Federal Student Loans: These loans are provided by the government and include Direct Subsidized Loans, Direct Unsubsidized Loans, and Direct PLUS Loans. The interest rates for federal student loans are typically fixed and may come with various repayment plans, including income-driven repayment options.
Private Student Loans: Offered by private financial institutions, these loans may have variable interest rates and repayment terms. Private loans are an option for students who need additional funding beyond what federal loans cover or who may not qualify for federal aid.
Parent PLUS Loans: A federal loan program that allows parents of dependent undergraduate students to borrow funds to help cover education expenses.
Consolidation Loans: This type of loan allows students to combine multiple federal student loans into a single loan, making it easier to manage repayment.
What Are the Pros of Choosing the Right Student Loan?
Helps Pay for School: Student loans can help you pay for college when you don't have enough money to cover all the costs.
Flexible Payments: Some loans let you pay back what you owe based on how much money you make, making it easier to manage your payments.
Builds Good Credit: Paying back your student loans on time can help you build a good credit history, which is important for future financial opportunities.
No Payments While in School: With some loans, you don't have to start paying them back until after you finish school, giving you time to find a job.
Potential Loan Forgiveness: Certain federal student loan programs offer forgiveness options for borrowers who enter public service or specific professions, providing relief from a portion of their student debt.
What Are the Cons of Choosing the Right Student Loan?
It Creates Debt: Taking out student loans means you owe money that you'll have to pay back later, and it can be a big burden.
Interest Adds Up: The longer you take to pay back your loans, the more money you'll have to pay because of interest.
Limited Bankruptcy Protections: Unlike other forms of debt, it is challenging to discharge student loans through bankruptcy, which means borrowers remain responsible for repayment even in dire financial circumstances.
Payments Based on Income: While it can be helpful, having to pay based on your income means your loan payments will go up if you earn more money.
Limits Other Financial Goals: Paying back student loans can make it harder to save for other important things like buying a home or starting a business.
It is important to consider both the advantages and disadvantages of student loans can help you make the best decision for your education and financial well-being.
How to Choose the Right Student Loan Program?
Before choosing a student loan, think carefully about how much you need to borrow and what it means for your future finances. Below are some steps to help you choose the right student loan for your needs:
1. Do Thorough Research
Take the time to research various student loan programs offered by federal, state, and private lenders. Understand the terms, interest rates, repayment options, and eligibility criteria for each. Check for subsidized loans, if you are eligible, it's good news for you as the government covers the interest while you are in school at least half-time and during certain deferment periods.
2. Federal vs. Private Loans
Federal loans generally offer more favorable terms, such as fixed interest rates and flexible repayment plans but may not cover all your educational costs. Private loans may have higher interest rates but can be considered if federal options are insufficient. In this case, look for competitive interest rates, repayment terms, and benefits.
3. Consider Repayment Terms
Examine the repayment terms offered by each loan program. Look for flexible repayment plans that align with your future income projections. Federal loans provide options like Income-Driven Repayment (IDR) plans that adjust the monthly payments based on your earnings.
4. Borrow Only What You Need
Only borrow what you truly need to cover your educational expenses. Avoid over-borrowing to limit the amount of debt you'll have to repay after graduation.
5. Research Loan Forgiveness Programs
If you plan to pursue a career in public service or specific fields, explore loan forgiveness programs that may be available with federal loans.
6. Evaluate Repayment Incentives: Some lenders may offer repayment incentives, such as interest rate reductions for on-time payments. Consider these perks when comparing private loan offers.
7. Cosigner Requirements: If you're considering private loans, find out if a cosigner is necessary. A cosigner with a good credit history can help you secure a better interest rate.
8. Loan Servicer Reputation: Research the reputation and track record of the loan servicer. A reliable and responsive loan servicer can make the repayment process smoother.
9. Read Loan Terms Carefully: Before finalizing any loan agreement, carefully read and understand the terms and conditions. Pay attention to interest accrual, grace periods, and any fees associated with the loan.
10. Seek Professional Financial Advice: If you're uncertain about the best loan choice for your situation, consult with a financial aid counselor or an advisor who can help you make an informed decision.
Conclusion
By following these steps and thoroughly researching your options, you can make an educated choice that aligns with your financial goals and helps you achieve your educational aspirations with manageable debt. Also, remember to be diligent in managing your finances during your academic journey and plan for responsible loan repayment after graduation.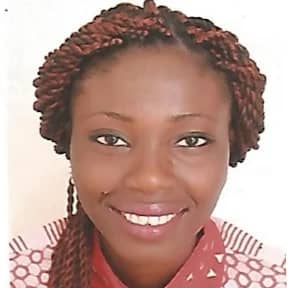 An SEO Content Creator, Youth Influencer, and Transformational Speaker who is Passionate About Changing Lives.