Can I run a school business and maintain high grades? A school business allows students to gain hands-on experience in entrepreneurship, leadership, marketing, and management while still focusing on their education.
It can be an excellent way to develop skills, build a portfolio, and stay financially buoyant in school. But it comes with its cost and challenges, especially in regards to maintaining high grades.
Students who successfully manage a school business and maintain high grades often follow a strategic and disciplined approach. They combine effective time management, focused study techniques, and a commitment to their goals.
In this article, we have provided a comprehensive guide on how you can run a school business and maintain high grades.
What is a School Business?
A school business is an entrepreneurial venture or enterprise that is initiated and managed by students within an educational institution. It is often established to provide goods or services to the school community or beyond, while also earning and achieving a practical learning experience in entrepreneurship, business management, and real-world problem-solving.
There are several types of school business a student can take up. They include product sales, tech ventures, services such as repairs, consulting, or innovation, and startups to solve unique problems within the school environments.
Students' Flexibility and Adaptability
While pursuing an undergraduate degree, students can take up additional commitments such as running their school business or other side hassles. However, maintaining high grades and juggling business activities, comes with a high level of flexibility and adaptability.
Consequently, students need to find innovative ways to juggle their academic pursuits with their entrepreneurial endeavors. Flexibility and adaptability make room for embracing change, agile time management, multitasking, recognizing and seizing opportunities, and resilience with effective stress management skills.
Students who can work on these two key qualities- flexibility and adaptability will rise above the demands to run a school business and maintain high grades.
Also Read
10 Step by Step Guides to Land a Job with No Work Experience
How to Run a School Business and Maintain High Grades?
Maintaining high grades while running a school business is a challenging endeavor, but it's achievable with proper planning, organization, and dedication. By following these key steps below, you can create a harmonious synergy between your business responsibilities and academic pursuits, without compromising on either front.
1. Set Clear Goals
Define your goals for both your school business and academic achievements. Establish specific, measurable, achievable, relevant, and time-bound (SMART) goals. Be honest with yourself about what you can realistically achieve as a goal. Overloading yourself with tasks can lead to burnout and decreased academic performance.
2. Create a Schedule
Develop a well-structured schedule that includes designated time slots for your school business and study sessions. A clear schedule minimizes confusion and prevents tasks from overlapping, ensuring efficient use of your time.
3. Prioritize Tasks
Identify tasks that have higher urgency and importance. Prioritize your academic commitments and time-sensitive business tasks to avoid last-minute rushes. Research to use techniques like Eisenhower's Urgent-Important Matrix to categorize tasks and allocate your time and effort accordingly.
4. Use Time Blocks Effectively
One helpful way to manage your time is by using time blocks. You can try the Pomodoro Technique, which means working on a task for around 25 minutes and then taking a short break. This method helps you be more productive and stay focused on your work.
5. Delegate Responsibilities
Prioritizing tasks means you must be open to delegating roles. If possible, delegate certain tasks related to your school business to trusted individuals, especially during critical school periods. Effective delegation allows you to focus more on your studies and high-priority business tasks.
6. Utilize Time Management Tools
Utilize digital tools like calendar apps, task managers, to-do lists, and productivity apps to streamline your daily activities and keep track of . This helps you stay organized and manage your time efficiently.
7. Optimize Study Techniques
Discover and adopt an effective study technique like active recall, spaced repetition, and concept mapping to help your study performance.  These various methods you can adopt to can help you retain information efficiently and reduce the time you need for studying.
8. Set Boundaries
Establish clear boundaries between your school business and academic commitments. Avoid letting one sphere encroach upon the other. This balance will help you maintain focus and prevent unnecessary stress.
9. Practice Self-Care
Prioritize self-care routines such as exercise, adequate sleep, and a balanced diet. Physical and mental well-being is essential for maintaining high grades and managing a business effectively.
10. Seek Support, Review, and Adjust
Don't hesitate to seek support from mentors, colleagues, or peers. They can provide valuable insights and encouragement, helping you navigate challenges more effectively. Also, you need to regularly evaluate your schedule, goals, and strategies. If certain methods aren't yielding the desired results, be flexible enough to adjust and try new approaches.
Conclusion
The truth is students can successfully manage both a school business and high grades. It begins with the strong desire and relentless to purposefully pursue the cause. As we have spelled out here, it involves a well-structured routine, effective study habits, and maintaining a balanced approach. Tailoring these guides to your unique circumstances and consistently adhering to them will help you achieve your goals in both areas.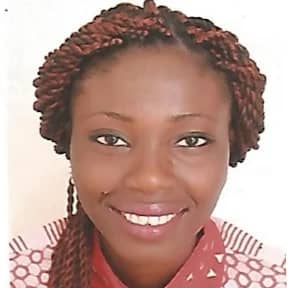 An SEO Content Creator, Youth Influencer, and Transformational Speaker who is Passionate About Changing Lives.