How can I make over 100k monthly as a student? If you're eager to explore business opportunities that could potentially earn you over 100,000k monthly, I've got some exciting ideas that might spark your interest. With the alarming state of graduate unemployment in the country, you will be doing yourself good to start a business or side hassle where you can earn profitably as you walk through the corridors of the university.
Getting Started to Make Over 100k Monthly
Firstly, it is not just about starting any business, you must be awakened to your dreams and aspiration, your personality, and the things you have passion for. Making over 100k monthly as an undergraduate is an ambitious goal that requires careful planning, hard work, and dedication. While success is not guaranteed, following a well-thought-out outline can increase your chances of achieving this financial milestone.
To start out, here are a few tips to guide your business decision.
Know Your Strengths: Start by discovering what you're good at and what you love doing. Find a business idea that fits your skills and interests to keep you motivated.
Use Technology Smartly: Stay updated on the latest tech tools and trends. They can help you make your business more efficient and reach more people.
Study the Market: Understand what people want and need. Research the market to find out which products or services are in demand.
Start Small: Begin with a small-scale version of your business idea. Get feedback from friends or family to make improvements before expanding.
Recommended:
20 Scholarships to Apply for as an Undergraduate in Nigeria 
Top 10 High Paying Degrees in 2023
What are the 10 Business to Make Over 100k Monthly as an Undergraduate?
1. Tutoring
To make over 100k through tutoring, focus on specialized subjects or high-demand exam preparations. Offer personalized coaching and demonstrate expertise in the chosen field. Advertise through social media, local community boards, or online tutoring platforms. Engage with students and parents, provide progress reports, and offer trial lessons to attract more clients. Utilize positive testimonials to build credibility and word-of-mouth referrals. Check out online tutor websites like tutor.com or Cambly
2. Online Freelance Services
Join reputable freelance platforms like Upwork, Fiverr, or Toptal to offer your skills to clients worldwide. Highlight your expertise and deliver high-quality work on time to build a strong portfolio. As you gain more clients and positive reviews, increase your rates and seek long-term collaborations with regular clients.
3. Content Writing
You can make over 100k monthly doing content writing. Start with providing content writing services to bloggers, businesses, and websites, such as constant writers. You can also create a blog to showcase your writing skills and attract potential clients. Meanwhile, specialize in niches that you are knowledgeable or passionate about. Also, network with other content creators and use social media to promote your work consistently.
4. Blogging
Start a blog, then monetize it through sponsored content, affiliate marketing, and ad placements. Focus on a niche with a loyal audience. Consistently produce valuable and engaging content to grow your readership. Collaborate with brands for sponsored posts and affiliate programs to generate revenue. As your blog traffic increase, you make over 100k monthly.
5. Cryptocurrency
If you are knowledgeable about digital currencies like Bitcoin, and Ethereum, invest in the market with a thorough understanding of the market and a risk management strategy. Stay updated on market trends and study various cryptocurrencies before making investment decisions. Consider trading, staking, or investing in promising altcoins. You don't have to be a Finance student to start, through extensive research, careful trading, and strategic investment, you will surpass 100k monthly in cryptocurrency gains.
6. Baking
Start a baking business offering delicious and creatively designed cakes, pastries, and desserts. Use your social media channels to target potential customers and special occasions like weddings, birthdays, and celebrations. Advertise through friends' social media, collaborate with event planners, and offer sample tastings to showcase your products. Provide excellent customer service and encourage repeat orders. You can start this business immediately, selling customized cakes and cupcakes to friends and family
7. Social Media Manager
A lot of business professionals lack the time to manage their social media accounts or groups. This is where you come in offering social media management services to businesses and influencers. Showcase your skills by growing your own social media presence and engagement. Create content calendars, monitor analytics, and engage with followers to demonstrate your expertise. Use testimonials and case studies to attract new clients.
8. Monogramming
If you are gifted in arts and designs, then start a monogramming business, offering personalized products like apparel, accessories, and home decor. Utilize embroidery machines or other customized printing techniques. To increase your visibility and customers, market your products through social media, craft fairs, and create an online store. You can also collaborate with gift shops and boutiques.
9. Start Online Dropshipping
Start an online store without holding inventory by dropshipping products directly from suppliers. Identify high-demand products in profitable niches and discover reliable suppliers. Create an e-commerce website, optimize product listings, and use social media and online ads for marketing. By curating a wide range of products and providing excellent customer service, you will make over 100k monthly in sales gain.
10. Affiliate Marketing
Join affiliate programs and promote products or services through your social media, or email marketing. Focus on products relevant to your audience. Provide genuine and valuable reviews to gain the trust of your followers and increase affiliate sales. As people make purchases through your affiliate links, you can make over 100k monthly in affiliate commissions.
Conclusion
It is common among university undergraduates to be involved in a lot of things to make money. While you do, ensure you are a master of one such as these businesses I shared with you to make over 100k monthly. The more consistent you get in doing any of them, the better and more profitable it can become. Also, remember achieving financial success requires determination, adaptability, goal setting, and patience. Please don't forget to like and comment using the comment section below.
To your increased success.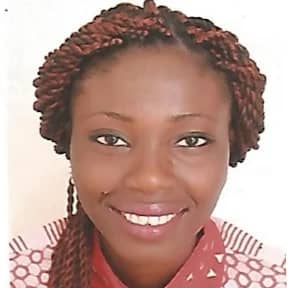 An SEO Content Creator, Youth Influencer, and Transformational Speaker who is Passionate About Changing Lives.