What leadership roles can you take in your undergrad? Participating in leadership roles as an undergraduate can offer a wide range of benefits that contribute to personal, academic, and professional growth. Since the university is a large community, offering various leadership positions at the student level, smart students take the opportunity to prove their competence and groom themselves in serving these roles.
Serving in a leadership role is advantageous for developing essential leadership skills, where you can build character, resilience, communication, negotiation skills, organization, teamwork, and diplomatic skills. Also, you make a positive impact on campus life and the designated office by bringing your ideas for the betterment of the students and the university body as a whole.
However, before vying for leadership roles, it is essential to know your competence level and core skills so as to deliver and make a significant impact while in service. In this article, we have helped you compile 10 leadership roles you can take in your undergrad to be your best while making an impact on campus.
Recommended
How to Build Quality Relationships with Your Lecturers?
10 Business to Make Over 100k Monthly as an Undergraduate
Why Should Students Consider Taking Leadership Roles?
Being an undergraduate opens an array of opportunities for personal and professional growth. This includes considering taking leadership roles. Below are some compelling reasons why students should consider taking up leadership positions during their undergraduate years:
1. Personal Growth
Being a leader challenges you to step out of your comfort zone and take on responsibilities. This can boost your self-confidence, help you overcome obstacles, and foster personal growth by pushing you to learn and adapt quickly.
2. Networking
Leadership roles connect you with peers, faculty, administrators, and even alumni. Building a strong network can provide mentorship, recommendations, and opportunities for collaboration in the future.
3. Resume Building
Employers value leadership experience as it demonstrates your ability to take initiative, manage projects, and work with diverse groups of people. Including leadership roles on your resume can set you apart from other candidates.
4. Problem-Solving Skills
Leaders often face challenges that require creative problem-solving. These experiences help you develop resilience, critical thinking, and the ability to find innovative solutions.
5. Time Management
Balancing academics, extracurricular activities, and social life while in a leadership role teaches you effective time management, a skill that's crucial throughout your life.
6. Communication
Leadership roles involve interacting with various stakeholders, honing your ability to convey ideas clearly, listening actively, and adapting your communication style to different situations.
7. Conflict Resolution
Handling disagreements and conflicts within a team or organization is a crucial skill. Learning to navigate these situations diplomatically is valuable both personally and professionally.
8. Preparation for Future Leadership
If you aspire to hold leadership positions in your career, starting as an undergraduate leader can provide a solid foundation. It offers a chance to learn, make mistakes, and refine your leadership style early on.
9. Lifelong Learning
Leadership roles teach you to be open to learning from experiences and seeking continuous improvement. This attitude of lifelong learning is essential for personal and professional growth.
10 Leadership Roles You Can Take in Your Undergrad
There are so many leadership roles you can take up during your undergraduate years. Here are 10 prominent ones you may consider:
1. Student Union President
As the face of the student body, you'll lead and represent students in discussions with the university administration. You'll work on initiatives to improve campus life, advocate for student needs, and organize events that foster a sense of community.
2. Director of Welfare or Health and Wellness
As a welfare director, you'll be responsible for students' well-being. You'll collaborate with counseling services, health centers, and other support systems to ensure students have access to the resources they need. You might also create awareness campaigns around mental health and wellness.
3. Director of Social
Your role as Director of Social involves planning and executing various events to create a vibrant campus life. This includes organizing parties, game nights, cultural events, and other activities that encourage social interaction among students.
4. Public Relations Officer (PRO)
As the PRO, you'll be the bridge between the student body and the university's administration. You'll manage social media accounts, create newsletters, and handle communication about upcoming events, achievements, and issues affecting students.
5. Class Rep/Governor
You'll serve as the voice of your coursemates, conveying their concerns, suggestions, and feedback to professors and administrators. You'll help improve the learning experience by providing insights into what's working well and what needs improvement.
6. Hostel Mayor/Mayoress
If your university has hostels or residential areas, you'll lead the student community there. You'll organize activities to build a sense of unity among residents, address any concerns related to living conditions, and liaise with the university housing office.
7. Director of Sport
This role involves overseeing sports events, coordinating teams, and encouraging physical activity among students. You'll manage sports tournaments, encourage participation, and promote a healthy lifestyle on campus.
8. Departmental Leaders
As a departmental leader, you'll facilitate communication between students and faculty within your academic department. You might organize guest lectures, workshops, and seminars, creating opportunities for academic growth.
9. Faculty Governor
In this position, you'll represent the interests of students at the faculty level. You'll participate in meetings where important decisions are made, ensuring that student perspectives are considered.
10. Fellowship President
If you're part of a religious fellowship, you'll lead by fostering a sense of belonging among members. You'll lead the people in spiritual activities, organize programs and take responsibility to meet individual spiritual needs and questions. You will also stay informed on campus news affecting fellowships, provide a space for worship or discussion, and contribute to the diversity of campus life.
Conclusion
These leadership roles offer a chance to develop skills that are invaluable for your personal and professional growth. They also allow you to leave a positive impact on your university community and create lasting memories.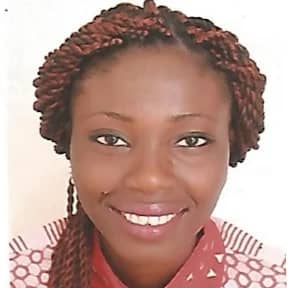 An SEO Content Creator, Youth Influencer, and Transformational Speaker who is Passionate About Changing Lives.