Do you want to make money on Youtube as a student? Gone are the days when students creative pursuits were brushed aside as mere hobbies.  Now, students can make money in several ways with the help of the internet. With platforms like YouTube, your unique voice can resonate far beyond your immediate surroundings and make you cool cash as long as you put in the required effort.
Whether you're an artist, a gamer, a makeup enthusiast, a cooking expert, or possess expertise in any niche imaginable, YouTube presents an avenue where your creativity isn't just celebrated—it's compensated. Making money on YouTube is possible as you juggle lectures, assignments, and exams. You can join smart students take advantage of carving out their own digital space and monetizing it.
In this article on how to make money on YouTube, we'll explore how to discover your niche, craft compelling content, optimize your videos for maximum reach, and ultimately, unlock the financial avenues that YouTube has to offer. So, whether you're a student looking to fund your education, save up for that dream adventure, or simply indulge your entrepreneurial spirit, get ready to embark on a journey that's as rewarding as it is enriching.
Can Student Make Money on YouTube?
Students can definitely make money on YouTube! YouTube offers various ways for content creators, including students, to earn money from their videos. Here are several ways students can make money on Youtube:
Adsense Revenue: One of the primary ways to earn money on YouTube is through Google AdSense. YouTube displays ads on your videos, and you earn a portion of the revenue generated from these ads. The more views and engagement your videos get, the more you can earn.
YouTube Partner Program (YPP): To be eligible for AdSense revenue, you need to join the YouTube Partner Program by meeting certain criteria, including having at least 1,000 subscribers and 4,000 watch hours in the past 12 months.
Sponsorships and Brand Deals: As your channel grows, you might attract sponsorships and brand deals. Companies might pay you to promote their products or services in your videos.
Merchandise Shelf: You can sell your own merchandise, like T-shirts, hats, or other products, directly on your YouTube channel through the merchandise shelf feature.
Channel Memberships: Once you have a certain number of subscribers, you can offer channel memberships. Subscribers can pay a monthly fee to access special perks, badges, and exclusive content.
YouTube Premium Revenue: If your videos are watched by YouTube Premium subscribers, you'll receive a portion of the subscription fee as part of YouTube's Premium revenue sharing program.
YouTube Shorts Fund: If you create short, engaging videos on YouTube Shorts, you might be eligible to receive a share of the YouTube Shorts Fund, which is a fund dedicated to rewarding creators who make quality short-form content
Making money on YouTube as a student is possible but be ready to stay consistent, keep dishing quality content, and engage your audience good time. As you do these, explore multiple monetization methods and diversify your income streams to make the most of your YouTube channel.
What can Students do with YouTube to Make Money?
Students can explore various strategies on YouTube to make money while pursuing their studies. Here are some ideas:
Educational Content
Create tutorials, study guides, or educational videos related to your field of study. Sharing knowledge can attract an audience and position you as an expert.
Vlogs
Share your daily life, experiences, challenges, and achievements as a student. Authentic vlogs can resonate with viewers and lead to monetization opportunities.
Skill Demonstrations
Showcase your skills, whether it's art, music, coding, cooking, or anything else. As your skills improve, your channel's popularity could grow.
Product Reviews
Review products or services relevant to your student life, such as study tools, gadgets, or fashion items. Brands might sponsor or collaborate with you.
Personal Development
Share personal growth stories, self-improvement strategies, and mental health tips. Authentic content in this niche can resonate strongly. There are many more avenues to make money on YouTube.
Also Read
How to Run a School Business and Maintain High Grades?
How to Start Instagram for Business If You Are a Student
Steps On How to Make Money on Youtube As a Student
1. Identify Your Niche
Finding the right niche is the foundation of building a successful YouTube channel. Your niche is the specific topic or theme that your channel will revolve around. It's crucial to choose a niche that you're genuinely passionate about, as this will not only keep you motivated but also help you create content that resonates with your audience. Here's how to go about identifying your niche:
Find your passion.
Opt for a sustainable niche you'll enjoy creating content for consistently.
Investigate if there's an existing YouTube audience for your chosen niche. Popular channels and videos within the niche indicate demand.
Infuse your unique perspective into the niche. What sets you apart can attract like-minded viewers.
Choose a niche that offers room for expansion and adaptation over time.
Experiment with different content ideas to gauge viewer response. Adapt based on performance feedback.
2. Create High-Quality Content
The quality of your content is the heart of your YouTube channel. Creating videos that are engaging, visually appealing, and informative is essential to attract and retain viewers. Invest in good equipment for filming and audio recording. Create engaging, well-edited videos that provide value to your viewers, whether it's entertainment, education, tutorials, reviews, or vlogs.
Remember, high-quality content not only attracts subscribers but also encourages them to watch more of your videos and share your content with others. Your content is a reflection of your commitment to your audience, so invest time and effort in creating the best possible videos.
3. Build Your Channel
Start by creating a YouTube channel. Customize your channel's branding, including a compelling profile picture, cover photo, and channel description that reflects your niche and personality. Your channel's appearance, branding, and organization impact how viewers perceive your content.
4. Grow Your Audience
Focus on gaining subscribers and increasing your video views. Use attention-grabbing thumbnails and engaging titles to entice viewers to click on your videos. Regularly produce valuable, well-crafted videos aligned with your niche to engage and retain viewers. Utilize collaboration, social media, trend-focused content, SEO, and live interactions to reach wider audiences and encourage subscriptions.
5. Enable Monetization
Imagine that moment when your hard work pays off- when your channel hits the magic numbers of 1,000 subscribers and 4,000 watch hours. Then you're eligible for the YouTube Partner Program.
To be eligible for the YouTube Partner Program (YPP), your channel needs to meet certain criteria:
Have at least 1,000 subscribers.
Have at least 4,000 watch hours in the past 12 months. Once eligible, apply for YPP through your YouTube Studio settings. This will allow you to monetize your videos through ads.
6. AdSense Account Setup
Connect your Google AdSense account to your YouTube channel. AdSense is the platform through which you'll receive your ad revenue.
7. Ad Formats
There are different ad formats that can appear on your videos, such as skippable ads, non-skippable ads, and display ads. YouTube will place ads on your videos, and you earn a portion of the revenue generated from these ads.
8. Additional Monetization Streams
Explore other monetization options within YouTube Partner Program (YPP):
Channel Memberships: Offer exclusive perks to subscribers who join your channel as members for a monthly fee.
Merchandise Shelf: Sell your own merchandise directly under your videos.
Super Chat and Super Stickers: Allow viewers to purchase and send digital goods during live streams.
YouTube Premium Revenue: Earn a share of the revenue generated from YouTube Premium members who watch your content.
9. Sponsored Content and Brand Deals
As your channel grows, you might receive offers for sponsored content and brand deals. Ensure that any partnerships align with your content and audience.
10. Affiliate Marketing
You can also promote products or services related to your niche using affiliate links in your video descriptions. You'll earn a commission on sales generated through these links.
Conclusion
Building a successful YouTube channel and making substantial money takes time. You will need to stay consistent, continue creating valuable content, and engage with your audience. Stay true to your niche and audience, and always aim to provide value through your content. Meanwhile, you must know how to balance your academic pursuit to maintain good grades in school.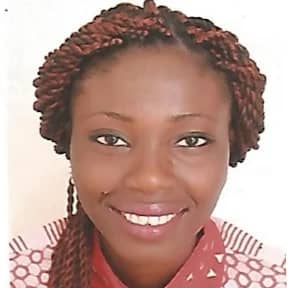 An SEO Content Creator, Youth Influencer, and Transformational Speaker who is Passionate About Changing Lives.